"A new quality"
Ethiopia has shown promising development. In one area Germany can offer a very particular contribution to this success, says Ambassador Brita Wagener.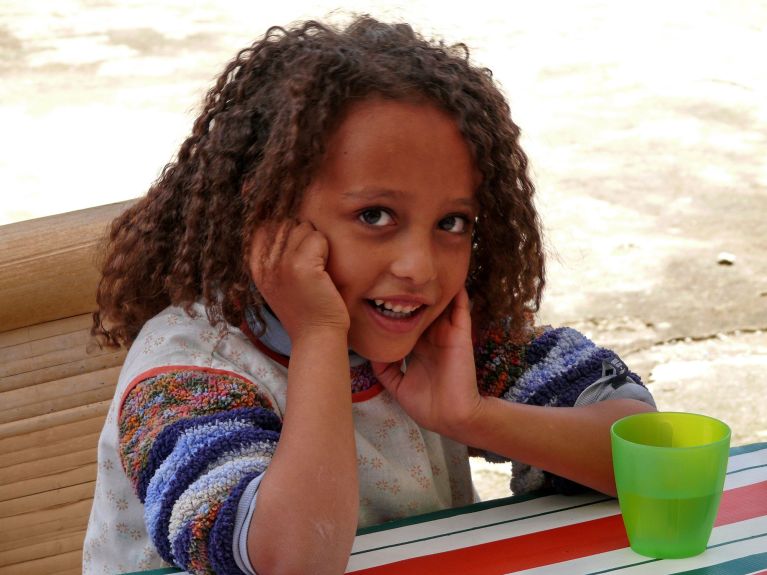 Ambassador Wagener, the presentation of the Nobel Peace Prize to Prime Minister Abiy Ahmed has brought Ethiopia to the world's attention. How do you view the country's development?
In the past year and a half Ethiopia has undergone an astonishing transformation, which was largely initiated by Prime Minister Abiy Ahmed. Political freedoms have notably expanded: Thousands of political prisoners have been released and the opposition has been decriminalized and invited to take part in the political process. On top of this, Ethiopia has also seen diplomatic successes. Shortly after taking office, Abiy Ahmed launched a peace process with Eritrea, which was previously unimaginable. It is for this that he was awarded the Nobel Peace Prize. The latest interventions between the military and demonstrators in Sudan are also among the diplomatic successes.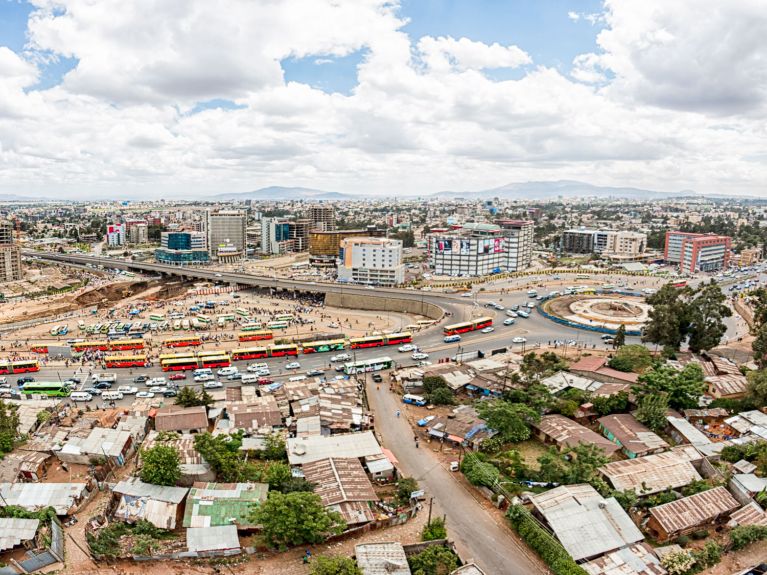 What tasks does the country face now? 
Ethiopia is still facing major challenges. These include the resolution of internal conflicts, which in some cases have erupted into violence along ethnic lines, as well as solving economic problems such as unemployment and a lack of foreign currency reserves. Many state structures have to be created from scratch in order to consolidate the democratic reforms that have been initiated.
Germany and Ethiopia can look back on enduring cooperation. How intensive is that today?
Germany has seen many years of involvement in Ethiopia. Developmental cooperation began as far back as the 1960s, and Ethiopia was one of the first countries Germany collaborated with in this area. Germany is supporting Ethiopia on its path to reform. You might even say that our cooperation has recently taken on a new quality, with Germany providing additional financial and technical support as part of a reform partnership. Furthermore, we are also consolidating our political cooperation with Ethiopia, and the exchange is being intensified through the foundation of a Binational Commission, among other things.
How is Germany supporting economic development in Ethiopia?
Over the years we have developed a broad spectrum of tools with which we can foster entrepreneurial engagement in Africa. This applies for the area of export promotion of course, but also increasingly for that of our developmental cooperation, which we wish to connect more intensely to activities by the private sector, for example through the new "Special Initiative on Training and Job Creation" or the Development Investment Fund.
The history of the German Embassy School in Addis Ababa is a prime example of the varied cooperation between Germany and Ethiopia. How does education feature in cooperation?
The educational work done by the German Embassy School represents a valuable and lasting contribution in the context of foreign cultural and education policy. Ever since 2007 the school has also been open to Ethiopian nationals, so now the first Ethiopian graduates have successfully completed their schooling. Already, enrolment in the kindergarten is pointing towards a significant increase in the number of students in future, which reflects the high regard for German school education in Ethiopia. Since lessons are held in German, students learn it like a native language and thus we create a lifelong link between German and Ethiopian culture.
And what's the situation in the area of vocational training?
From our experience with the system of combined education and training , we have provided real added value compared to other countries. This is the case in Ethiopia too. More than ten years ago the Ethiopian government decided to develop a vocational training system based on the German model. Given the increasingly young population and high level of youth unemployment, vocational training is of the utmost priority to the Ethiopian government. Since then, Germany has been the most important partner in this area, which is so crucial to the country's economic development. More than 100,000 Ethiopians have since benefitted from this support, which I think represents a thoroughly impressive contribution to Ethiopia's economic development.
You would like to receive regular information about Germany? Subscribe here: