Facts not rumours
#rumoursabout Germany: A website provides migrants with reliable information and counteracts the false promises of human traffickers.
15.03.2018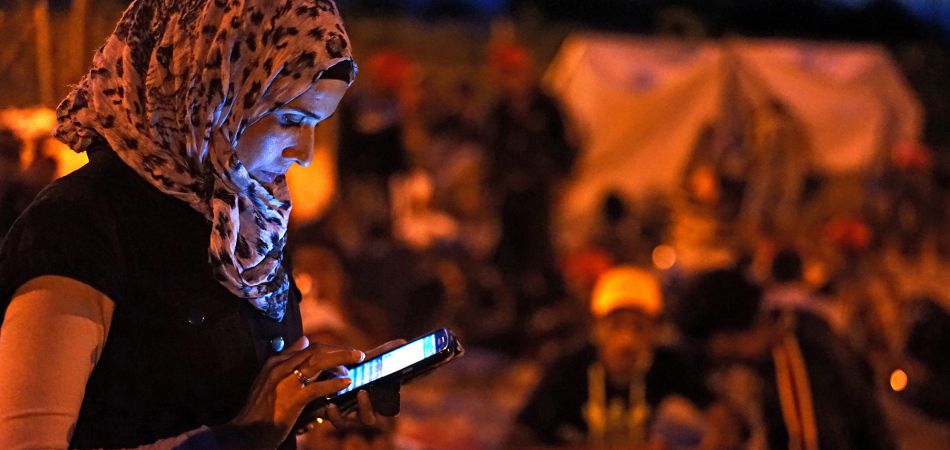 Germany. The questions are simple. They address rumours that are widespread among migrants and people considering fleeing to Germany. For example: "Will you receive 'welcome money' on arrival in Germany?" – "No" – is the clear answer provided on a new Federal Foreign Office information website. "Contrary to the rumours spread by human traffickers, Germany pays no one 'welcome money'."
In the form of the www.rumoursaboutgermany.info website, the German Federal Foreign Office is continuing the information campaign it has been running abroad since autumn 2015. The website, which is available in Arabic, Dari, Tigrinya, English and French, contains all the relevant information migrants and refugees need to know.
As the name #rumoursaboutgermany clearly shows, the idea is to provide facts that counteract all the false information floating around. In countries like Nigeria, Pakistan and Algeria there are countless rumours about Germany and Europe, for example that in Germany every refugee gets gifted a house or that the government makes certain everyone gets a job. Frequently it is human traffickers who spread such stories through the social media.
Inform – and show the opportunities
"The website is designed for optimal use on smartphones and uses simple and clear language to address anyone thinking of coming to Germany as well as those who are already on the road or are here," explains Andreas Kindl, Head of Strategic Communication at the Federal Foreign Office, outlining the concept. In order to draw migrants' attention to the website, it is being advertised in Germany and in their countries of origin via social media and leaflets.
"We provide factual information on how starting a new life in Germany is not as easy as many like to think," Kindl says. For people en route to Europe, the website seeks to highlight the opportunities there are along the way – including those afforded by humanitarian programmes in the refugee camps. Voluntary programmes for people returning to their country are also outlined, as are the humanitarian programmes in the refugee camps in transit countries such as Mali, Jordan or Lebanon, and the aid programmes in the countries of origin.
"The key objective is to make sure the human traffickers don't gain the upper hand in the online world," Kindl emphasizes. "For that reason we provide reliable, trustworthy facts to counteract all the rumours being bandied about."