"Maintain the vision of the early years"
The Schwarzkopf Europe Award 2017 has been bestowed on European Union Ombudsman Emily O'Reilly in recognition of her efforts on behalf of Europe.
21.04.2017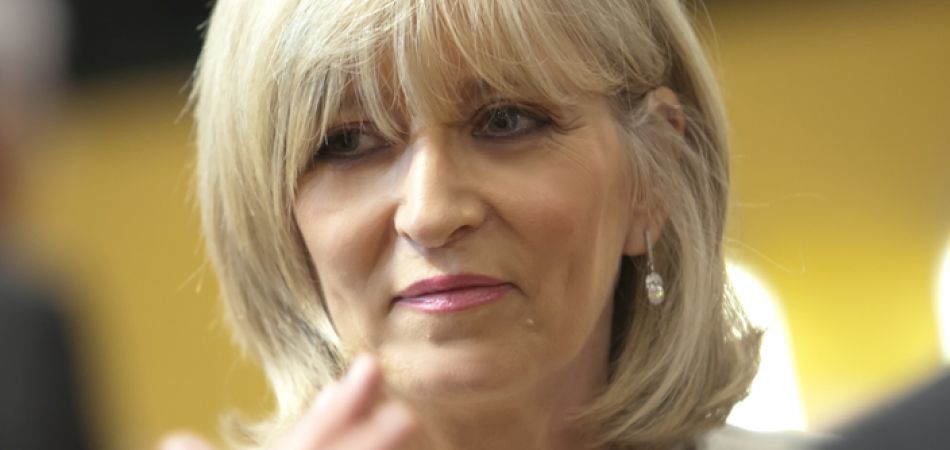 Germany. A lack of transparency in the European Commission? Grievances as regards the parliament? Since October 2013 Irish journalist Emily O'Reilly has been the EU Ombudsman and thus first port of call for citizens who wish to file complaints about European Union institutions. It's not always an easy task. In recognition of her efforts on behalf of the European Union and her resolve to uphold the integrity of the EU bodies, Emily O'Reilly has now been honoured with the Schwarzkopf Europe Award 2017.
"In times characterized by the ascendancy of right-wing populism, the Brexit and the countless crises that have been hitting the European Union for some years now, Emily O'Reilly has been busy defending the interests of the European Union's citizens and lends them a voice in Brussels and Strasbourg," the Schwarzkopf Foundation stated when announcing the awardee.
Inspiration for young Europeans
The special thing about the Schwarzkopf Europe Award is that only young people up to the age of 35 and institutions are able to nominate persons for the honour. The jury is made up of award-winners of the "Young European of the Year", which is likewise bestowed by the Schwarzkopf Foundation.
André Schmitz-Schwarzkopf, Chairman of the Board of the Schwarzkopf Foundation Junges Europa, calls Emily O'Reilly "an inspiration for young people". "Through her tireless work against the erosion of the European Union," she has become a role model for young people in Europe.
Major challenges
O'Reilly believes the greatest challenge the EU faces is to make certain it is not just seen as an alliance of necessity. The foundation of the Union was for "some a poetic act, an act of redemption an act of hope, and fundamentally an act of love", she says. The creation was and is "was and is also about trade and tariffs, security and cross border migration, the most unpoetic parts of daily life and of international co-operation." The big challenge, O'Reilly continues, is therefore to keep the idealism and vision of the early years of the European Union alive and meaningful. She will receive the award on 24 April 2017 in the EU Commission Representative Office for Germany in Berlin.
In which Europe do I want to live?