The next generation in politics
The 20th German Bundestag is the youngest ever. Of its 736 members, 50 are aged under 30. Let's meet three of them.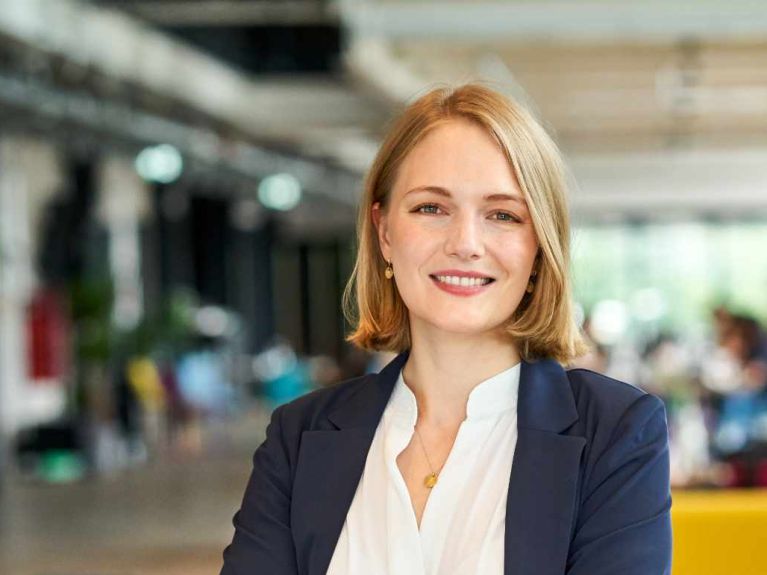 Ria Schröder wants to take responsibility "on behalf of future generations", as she says. That's why she went into politics. Ria is 30 and to her, responsibility means climate action and education. She says, "There is talent hidden inside every child, just waiting to be revealed." She links this to a clear mission for politics: "Let's make schools places which you want to learn, arouse your curiosity and inspire your creativity." Ria trained as a lawyer and has made equality of opportunity for all children a key focus of her work. She has been a member of the Bundestag since 2021, representing Hamburg for the FDP. She is currently the party's education spokesperson and sits on the Committee for Education, Research and Technology Assessment. She is also a member of the federal executive board of the Free Democrats and is the deputy federal state chairperson of the FDP in Hamburg. Ria was the federal chairperson of the Young Liberals from 2018 to 2020.
Merle Spellerberg (Alliance 90/The Greens)
If you ask her about her role models, Merle Spellerberg names Alexandria Ocasio-Cortez, the US feminist and Democratic Member of Congress. She also talks about Beah Fihn, a lawyer from Sweden who has become famous around the world for her campaigns against nuclear weapons. Another of Merle's role models is Aminata Touré, a 32-year-old politician in the Green party, who is also Germany's first African-German female minister. Merle Spellerberg also has big plans. At 26 years old, she is one of the youngest members of the Bundestag, where she also sits on the committees for foreign affairs and defence. She also serves on a committee of enquiry into learning lessons from Afghanistan for Germany's future networked global activities. She is particularly active on issues of security policy. Merle says that honesty is the most important quality in a politician. When asked what she would drop everything to fight for, she says, "Feminist struggles, and the people I love most." 
Jakob Blankenburg (SPD)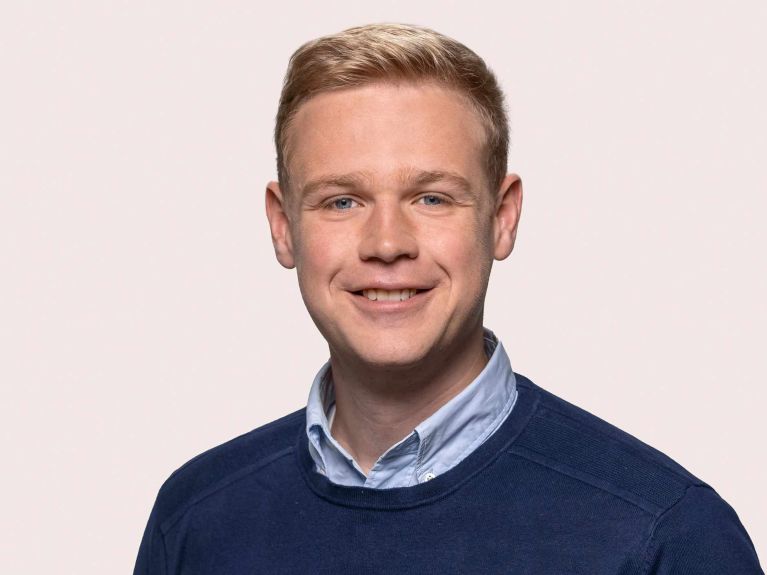 Jakob Blankenburg's earliest political experiences came as part of a public campaign against fracking. He grew up in the Lüneberg region in northern Germany, where resistance against this form of gas production has been going on for years. Blankenburg has also been passionate about the issue of racism for a long time. When he was just 19 he set up an anti-racism festival in Uelzen. Jakob joined the SPD when he was an intern in the office of Lars Klingbeil, the federal co-chairperson of the SPD. He is now 25 years old, which makes him the youngest directly elected member of parliament. Following a degree in political science, Jakob spent some time working as an advisor and press officer in the state parliament of Lower Saxony. As a politician he is particularly committed to environmentalism and social justice. He says his goal is "to make the sustainability goals of the United Nations a reality by 2030." 
You would like to receive regular information about Germany? Subscribe here: