Angela Merkel – Ten Years as German Chancellor
Ten years ago, Angela Merkel was elected as Germany's first female chancellor.
17.11.2015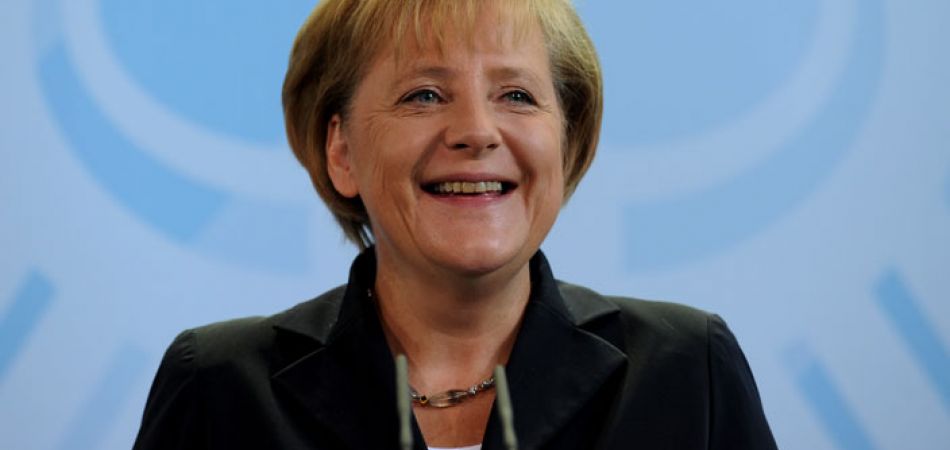 On 22 November 2005, Angela Merkel was sworn in as the first federal chancellor of the Federal Republic of Germany. 61-year-old Merkel has now become the third-longest-serving post-war German chancellor – only Helmut Kohl and Konrad Adenauer were in office for longer than she has been. What Germans appreciate about Angela Merkel is her modest, sober and unflustered manner, while abroad it is primarily her crisis management that is praised. Merkel is currently ranked the world's number two most powerful person by "Forbes" magazine – ahead of US President Barack Obama, but behind Russia's President Vladimir Putin.
Little is known about Angela Merkel's private life – and what little is known has been made public by the chancellor herself. For example, that she was born in Hamburg in 1954 to a protestant theologian and a teacher, and that "our family's Christian values and openness to the world" continue to influence her to this day. Shortly after Angela was born, her family moved for work reasons to East Germany, where Angela grew up with her two siblings, went to school, studied physics and did a PhD in Berlin. Her career as a natural scientist is often cited as the reason why the chancellor is able to keep a cool head even after night-long debates.
"Not enough crumble on the cake"
Angela Merkel is married to Joachim Sauer, also a natural scientist. "Unfortunately my first marriage during my student years did not last long. I met my current husband Joachim Sauer in Berlin. We married in 1998", she writes on her website. When she herself cooks, her husband rarely complains: "His only niggle is that I don't put enough crumble on my cakes. But then again he is the son of a pastry chef." The couple are rarely seen in public together. "When we have time off, we spend as much time as possible in nature – hiking in the summer and cross-country skiing in the winter. We both like classical music, especially opera", adds Angela Merkel. They have both attended the Bayreuth Festival for many years. Having herself grown up in a country in which people were not free, the CDU (Christian Democratic Union) politician believes it is important for "everyone to have the opportunity to realize their ideas and dreams, and to pursue their own path".