Holocaust survivors remember Auschwitz
70 years ago the Red Army liberated the Auschwitz concentration and extermination camp.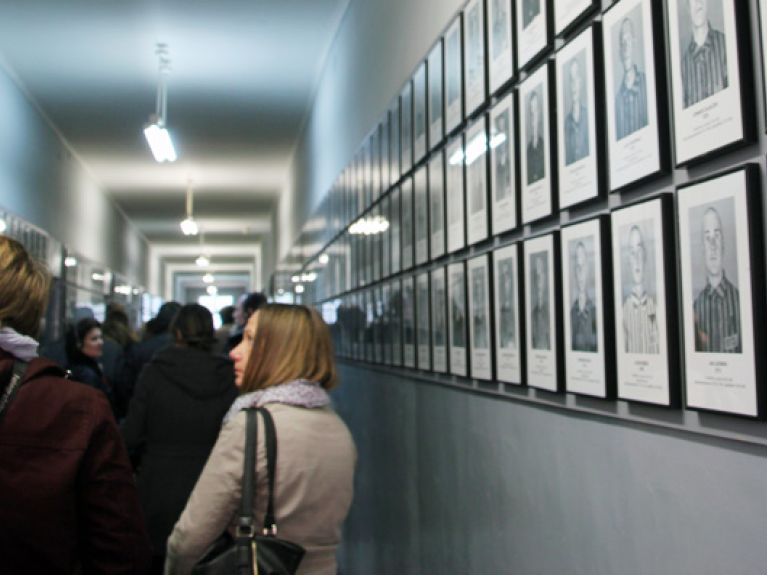 Yehuda Bacon was 15 years old when he was liberated from imprisonment by the Nazis. He was the only member of his family to survive the Nazi machinery of death and he wanted to talk about it: "Even as a child I felt I must remember all I had observed, heard and experienced in Auschwitz and other camps. Having survived the war, I considered it my duty to talk about this experience in the name of those who had been murdered." Yehuda Bacon is one of the contemporary witnesses who have been interviewed by the Foundation for the Memorial to the Murdered Jews of Europe over the last few years as part of its "Speak Out, Despite Everything" project. This has led to an impressive archive which makes it possible to share the experiences of contemporary witnesses and listen to their memories – almost 70 years after the end of the Second World War. In the interviews Holocaust survivors talk about their persecution during the Nazi period, life in Europe before the Second World War, and the often difficult new beginning after 1945. Most of the interviews were conducted in German, some are also in Polish or English.
Interviews accessible worldwide
Visitors can watch the interviews in the video archive of the Information Centre at the Memorial to the Murdered Jews of Europe, Berlin. Furthermore, the Foundation recently made the interviews with witnesses available in an online database at www.sprechentrotzallem.de. After prior registration, the video recordings can thus also be used worldwide as a historical source for research. All the interviews are available in full length in the respective original language. Access to the extensive footage is made easier by transcripts both in the language used in the interview and in German translation, and by a list of tags. The video interviews are complemented by biographies, summaries and descriptions of the interview situation.
The Holocaust survivor Yehuda Bacon, who lives as an artist in Israel, has dedicated his life to commemoration and to German-Israeli reconciliation: "I suppose my hope is that telling the story can somehow help ensure that such events never happen again."
International Holocaust Remembrance Day on 27 January, the anniversary of the liberation of Auschwitz-Birkenau extermination camp by the Red Army in 1945
©www.deutschland.de