First meeting in the White House
Federal Chancellor Merkel and US President Trump will discuss the Transatlantic partnership and economic matters at their first meeting.
16.03.2017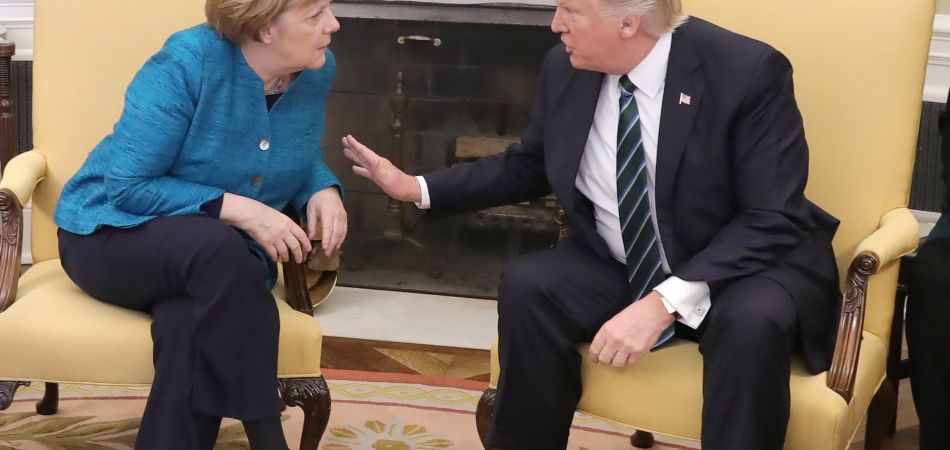 At the first meeting between Federal Chancellor Angela Merkel and US President Donald Trump the talks will focus on the international situation and the Transatlantic partnership but also on economic issues. "The United States of America are a central trade partner for Germany, but also for the entire EU. This trade is advantageous to both sides and I am glad that I will be able to talk about precisely these points with the newly elected President of the United States," the Federal Chancellor emphasized in the run-up to the meeting.
Angela Merkel and Donald Trump want also to discuss the topic of dual vocational training at their meeting at the White House. The agenda foresees a round table with company representatives and apprentices. Merkel is being accompanied on the trip by the CEOs of Siemens, BMW and Schaeffler. On the topic of trade policy, Government Spokesperson Steffen Seibert said that the Federal government believes protectionism is not the right path. "We have faith in a non-protectionist global economic order."
Moreover, he said of the first meeting between Merkel and Trump: "It will be a very normal, but useful and necessary exchange of opinions with President of our most important and closest Transatlantic partner." The Chancellor is looking forward to an extensive discussion, he said. "Germany and the USA are partners and far more besides. There is a very long list of our mutual interests."
Sources: dpa/FSM