Healthy and protected
Treatment, vaccinations and global alliance: Germany contributes to prevention campaigns and development projects all over the world.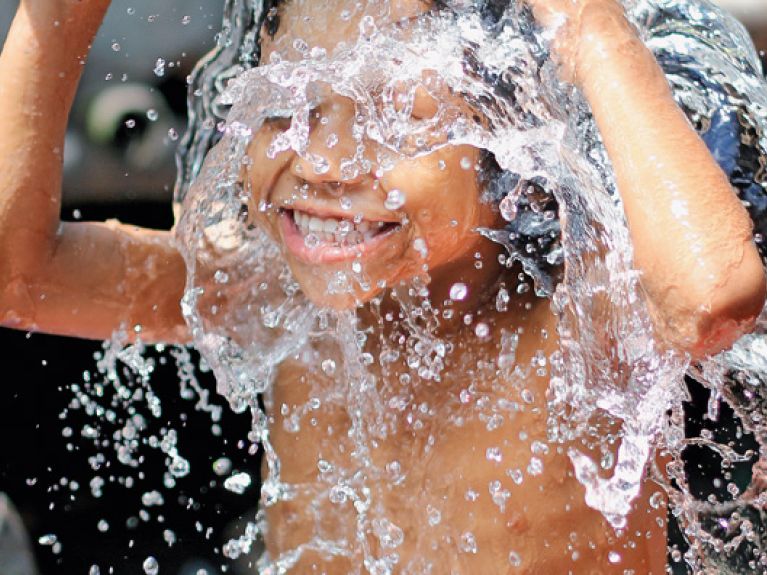 Vaccinations: To protect against ­infections
Vaccinations are a crucial weapon in the battle against diseases such as diphtheria, whooping cough and measles. Germany therefore participates in vaccination and prevention campaigns all over the world.
Provisions: For the right to water
Almost 900 million people the world over do not have access to clean water. Germany contributes around 400 million euros a year to countless projects destined to change this state of affairs. The topic of water is the focus of German economic cooperation in no less than 27 countries.
The precondition for a dignified life
Clean water and sanitary installations are the precondition for a dignified life, says UN Special Rapporteur Léo Heller. The Brazilian engineer and scientist has helped compile a national plan for basic sanitary provisions for his home country.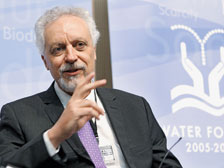 Léo Heller ©dpa/Javier Belver
Natal support: For the wellbeing of mothers and infants
In developing countries, each day about 800 women die of the consequences of pregnancy or giving birth. The World Health Organisation (WHO) calls this an "invisible epidemic". Germany supports countless projects to improve the health of mothers and infants.
Global alliance: For children's health
Taking as its motto "Reach Every Child", the Global Vaccination Alliance Gavi, of which Germany is a member, has set itself the goal of vaccinating a further 300 million children by the year 2020.
"Gavi is one of the best ­investments we can make to improve the prospects of millions of people worldwide." Bill Gates, Chairman of the Bill & Melinda Gates Foundation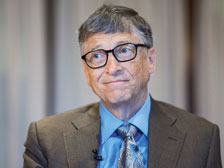 Bill Gates ©dpa/Lukas Schulze
The following internet ­portals provide useful ­additional information on the topic:
www.bmz.de/wasser
www.bmz.de/gesundheit
We recommend the following Websites specifically on the topic of vaccinations: