07.07.2017
Impressions from Hamburg
Hard negotiations, creative street protests – and a long-awaited handshake: The G20 Summit has opened in Hamburg. The highlights in images.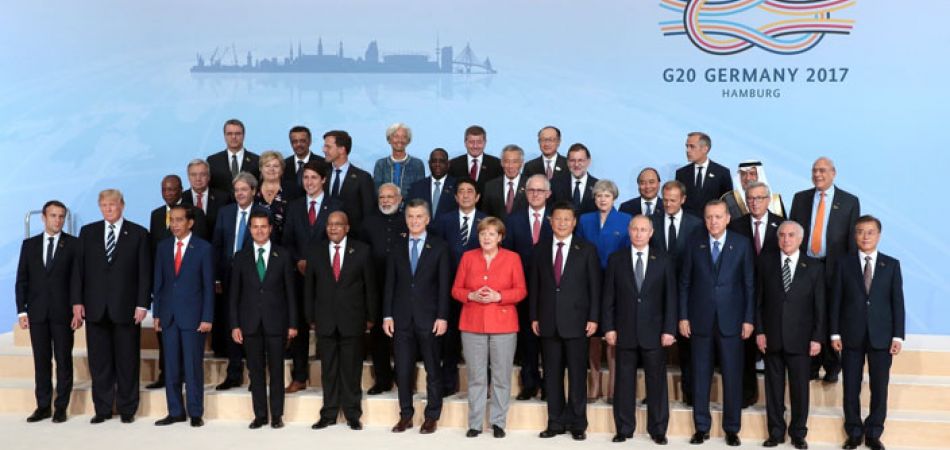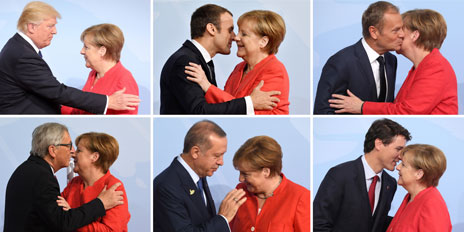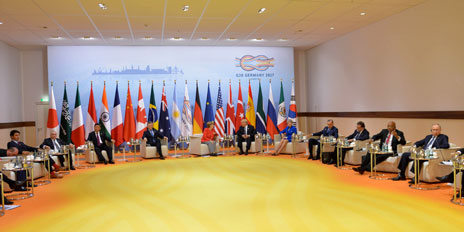 On 7-8 July, the Hanseatic City of Hamburg is hosting the heads of state and government of the leading industrial nations for the G20 Summit. On Friday morning, German Federal Chancellor Angela Merkel welcomed the arrivals, among them US President Donald Trump, French President Emmanuel Macron and European Council President Donald Tusk.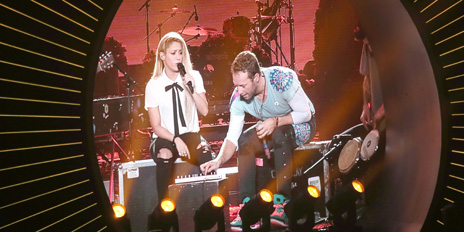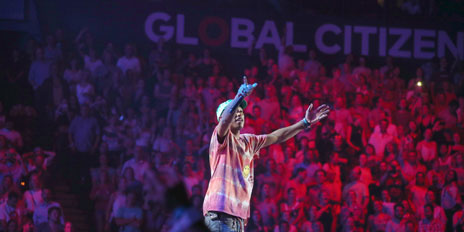 Protest can be peaceful, too: International and national music stars such as British band Coldplay, Shakira, Ellie Goulding, Pharrell Williams, Andreas Bourani and Herbert Grönemeyer pulled the crowds the evening before the summit – at a huge charity concert. The Global Citizen Festival in Hamburg attracted more than 11,000 spectators, the organizers say. The stars performed free of charge, and 80 percent of the tickets were made available free of charge to activists. Anyone who took part in the movement's activities had a chance to win one.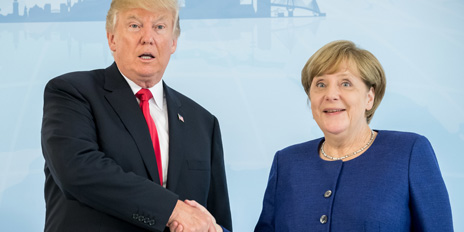 Now the handshake has taken place: After the failure to shake hands in the White House in March 2017, Federal Chancellor Angela Merkel and US President Donald Trump made up for things on the evening prior to the summit, with a five-second handshake.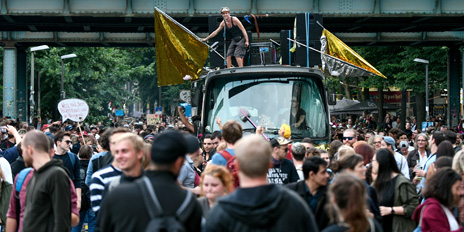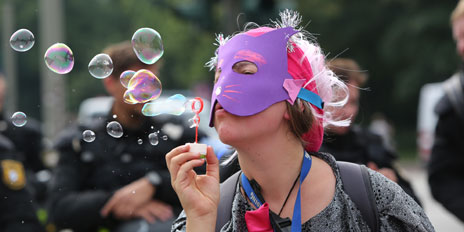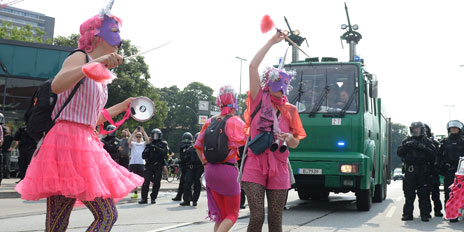 Thousands of protestors took to the streets in Hamburg prior to the summit. And not everywhere were the protests as peaceful as at the demo-rave event "Lieber tanz' ich als G20". During the "Welcome to Hell" demonstration many protesters and also members of the police were injured after police disbanded the gathering. About 2,000 demonstrators, so the police claim, had covered their faces and thrown stones and bottles at the officers.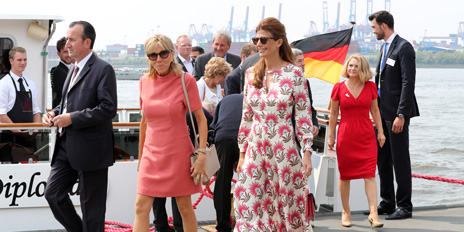 On Friday, the accompanying programme for the spouses of the heads of state and government was launched with a sight-seeing trip on the Diplomat pleasure steamer. Donald Trump's wife Melania was prevented from taking part by protesters. "We have not yet had the green light from the police to leave the guesthouse," a spokeswoman said.