08.09.2017 deutschland.de
Help for the hurricane victims
How German relief organizations are helping those affected in the Caribbean and the United States.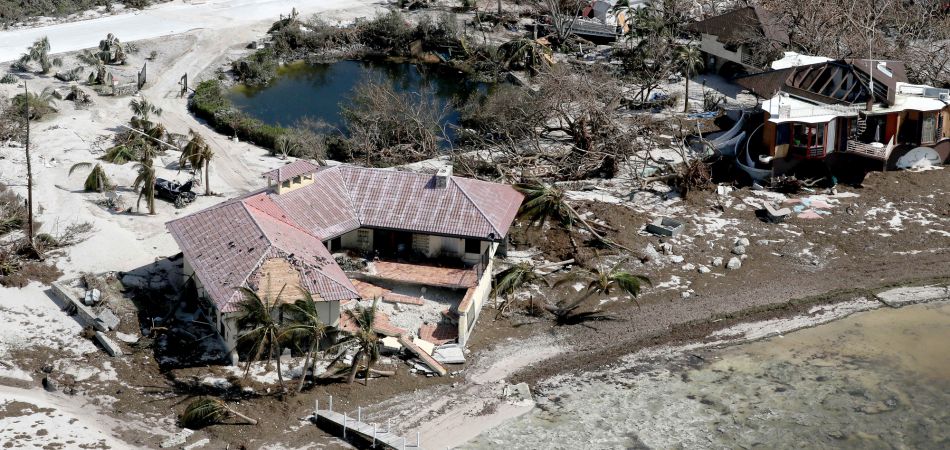 Hurricane "Irma" has left massive damage in Florida, USA, in Haiti und auf mehreren weiteren karibischen Inseln große Schäden hinterlassen. Zuvor hatte Wirbelsturm "Harvey" den US-Bundesstaat Texas schwer getroffen. Wie Deutschland hilft.
Experts from the German Federal Foreign Office, Technisches Hilfswerk, the German Armed Forces and from the professional fire departments headed for the USA late Monday night in order to provide assistance for people locally affected by the impact of Hurricane Irma. Around 200,000 Germans are at present in Florida or the Caribbean.
In order to get assistance and goods to the Caribbean islands, the German Armed Forces have dispatched an Airbus A400M filled with goods destined to bring help to Curaçao. The personnel deployed will presumably be in action in the affected areas for two weeks.
The Welthungerhilfe was preparing to distribute food, hygiene kits and drinking water in Haiti. In the end, the damage was not as heavy as expected. A fact that saved the country from a catastrophe. "Haiti is poorly prepared for such a storm," says Georg Dörken of the Welthungerhilfe organization. The NGO has for many years been committed to supporting the extremely poor country, which is especially exposed to natural disasters. At the moment, it is running 20 relief projects there, above all disaster prevention, rural development and strengthening civil society. The Welthungerhilfe's partners include the Federal Foreign Office.
People are completely overwhelmed emotionally.
Ingo Radtke, Secretary General of Malteser International
In the wake of Hurricane "Harvey", two disaster relief experts from the Malteser have headed for the area in Texas declared a state of emergency. Among other things, they will be advising those in need. Many who have lost their homes or possessions at the hands of the hurricane have no insurance. "People are completely overwhelmed emotionally. In this awful situation we want to make certain expert and serious advisers are at hand to assist them," says Ingo Radtke, Secretary General of Malteser International, who is himself heading to the USA from Cologne. The Malteser are also providing emotional counselling. "The shock at what has happened, death, injuries, fear for one's relatives, the destruction of one's home, they have all caused emotional damage," Radtke says. "People need someone to listen and support."
Federal Chancellor Angela Merkel phoned the Governor of Texas Greg Abbot as early as Wednesday, expressed moral support from herself and Germany, and offered assistance. The governor described the scale of the hurricane, which was far worse than Hurricane "Katrina" in 2005. Merkel and Abbot agreed to remain in contact as regards concrete measures to help.