10.10.2017
What does freedom of expression mean?
Conflict or consensus – can the Western and Islamic worlds find a common denominator for the freedom for expression? Abdul Rauf Anjum searches for the answer.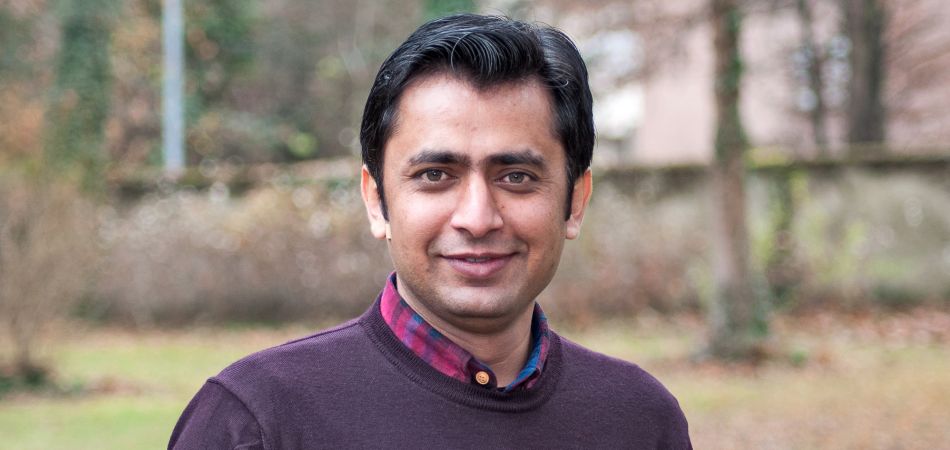 Germany. Seven exciting encounters in seven cities – on 25 October the "CrossCulture Tour" marking the ifa jubilee will come to a close in Bonn with a penal discussion on freedom of expression in the Western and Islamic worlds. Social scientist Abdul Rauf Anjum from Pakistan will join guests from Germany and Pakistan in exploring common ground and controversies.
Abdul Rauf Anjum is currently working as a freelance development consultant in the fields of governance, conflict resolution and education. In 2009, he completed a CCP fellowship at Deutsche Welle in Bonn.
Mr Anjum, you took part in the CrossCulture programme. Please tell us about your most important experience during your internship at Deutsche Welle in Bonn.
To me, both professionally and technically, it was a rich experience. I learned to approach and understand the phenomenon of diversity and respect in a rapidly globalizing world and learned why it is necessary to challenge stereotypes.
To what extent has this exchange influenced your cultural work in your home country?
This exchange influenced my cultural work and my way of judging things at quite a higher scale on the brighter side. It enabled me to think and interact with communities without making pre-assumptions and later it helped me to excel as a professional both as a colleague and a fellow citizen.
When you think back to your first visit to Germany, what did you find surprising?
It was not what I had heard about Germany – "the racist", "the ignorant" – instead I found it humble, crafting history and leading the way in Europe. It was surprising for me how the idea of dialogue was being carried out and protected there.
To try and duck the problems of globalization would be more problematic. Dialogue needs to be emphasized.
Development consultant Abdul Rauf Anjum
"Freedom of Expression – A Cultural Difference" is your contribution to ifa's CrossCulture Tour. What did you set out to do?
My intention is to see whether the clash is inevitable or whether there is a way to reach a common understanding of free expression – as far as commenting or mocking on religion is concerned – in a diverse democratic society, under the rule of law. We are living at a unique moment in history when "differences" are gathering in one society and are interdependent while also confronting each other. To try and duck the problems of globalization would be more problematic. Dialogue and the pattern of dialogue needs to be emphasized. My purpose is to see what comes out as the future.
Every single project of the CrossCulture Tour shows the great success and proves that the idea of an ongoing dialogue with the Muslim world is in full swing.
Interview: Tanja Zech
"Freedom of Expression", 25. Oktober 2017, Brotfabrik Bonn