USA looking forward to cooperation
The USA is looking forward to cooperating with the new German government. China also believes that good cooperation is the way forward.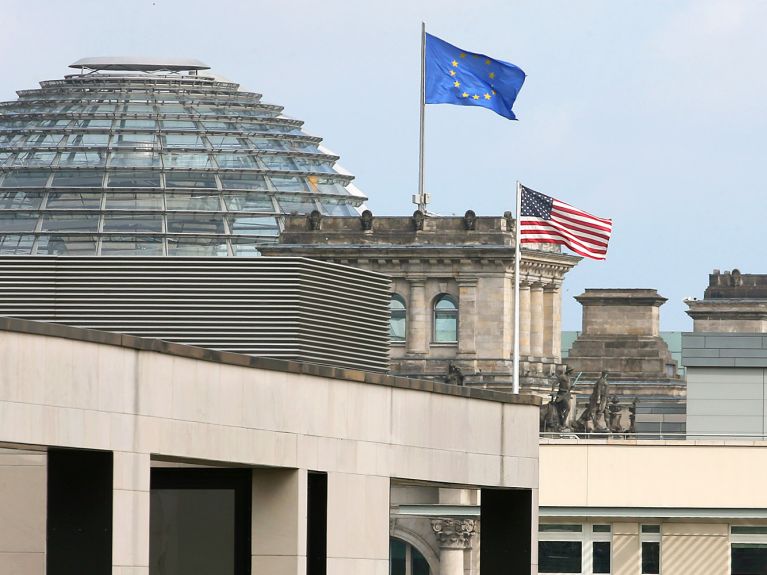 Washington (dpa) – Now that the Social Democratic Party of Germany (SPD), the Green Party and the Free Democratic Party (FDP) have agreed on a coalition deal, the United States is looking forward to future cooperation with the new German government. "We look forward to working with Germany's new government on our goals of revitalising the transatlantic partnership, increasing cooperation with our NATO allies and raising the level of ambition in our relationship with the EU," said a U.S. State Department spokesperson. "We have every expectation that the relationship between the United States and Germany will continue to be incredibly close and effective." He went on to say that Germany is one of the United States' most trusted allies. "Our relationship is based on shared values of freedom, democracy, human rights and the rule of law."
Under the heading "Bilateral and Regional Relations," the coalition agreement states: "The transatlantic partnership and friendship with the United States are a central pillar of our international action. We advocate a renewal and dynamisation of transatlantic relations with the U.S. and Canada, which we want to shape in a European way."
China also believes that good cooperation with the future German government is the way forward. "We hope that the new government in Germany will continue the pragmatic China policy," a Foreign Ministry spokesman said in Beijing on Thursday. Bilateral relations should be developed on the basis of mutual respect and equality, he said. Issues such as Taiwan, the South China Sea, Hong Kong and Xinjiang are the "internal affairs" of the People's Republic, he said, adding that respect for China's core interests forms the basis for bilateral relations.
The coalition agreement presented on Wednesday speaks of a "systemic rivalry" with China. It states that it wants "the growing competition with China to be based on fair rules of the game." Germany should also participate more in a joint EU strategy in the future, it said. However, cooperation with China should be sought "wherever possible" on the basis of human rights and applicable international law.