Video: Comments
A look at the digital legacy of German society.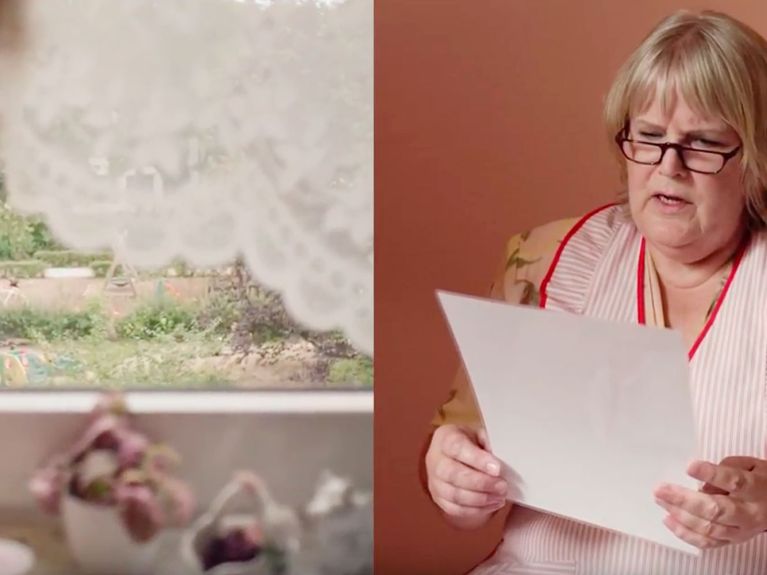 Director: Jannis Alexander Kiefer
Production management: Milena Schäpers
Film University Babelsberg KONRAD WOLF
"Comments" casts a glance at the German digital legacy of our society and is devoted to digital words: Real commentary from YouTube is interpreted and presented afresh in different chapters. (Amateur) actors embody the protagonists of the virtual conversations and give them human form thanks to the semi-documentary style adopted. This brings the true, yet bodiless events into a realm that the camera can then cover.
A view to the Legacy study: Communication in society is increasingly shifting onto the Internet and anonymous comments are becoming part of free democracy. How much Internet can my life support? How do we Germans deal with technological innovations, modernization and digitization? What is our view of these things? This was one of the central aspects of the Legacy study. "Young people use digital media more than they themselves are comfortable with" was one of the answers.
"Comments" poses the question as to whether we would still post comments so profusely online if they were suddenly to take form in reality.
You can decide who will receive the audience award in the film contest about the Legacy Study. Voting is possible from November 15 to November 22 (12 pm CET) – simply give a "Like" to your favourite short film. Meanwhile, a jury will select three works as well.