70 years of diplomatic relations with India
India was one of the first countries to grant the Federal Republic of Germany diplomatic recognition following the Second World War.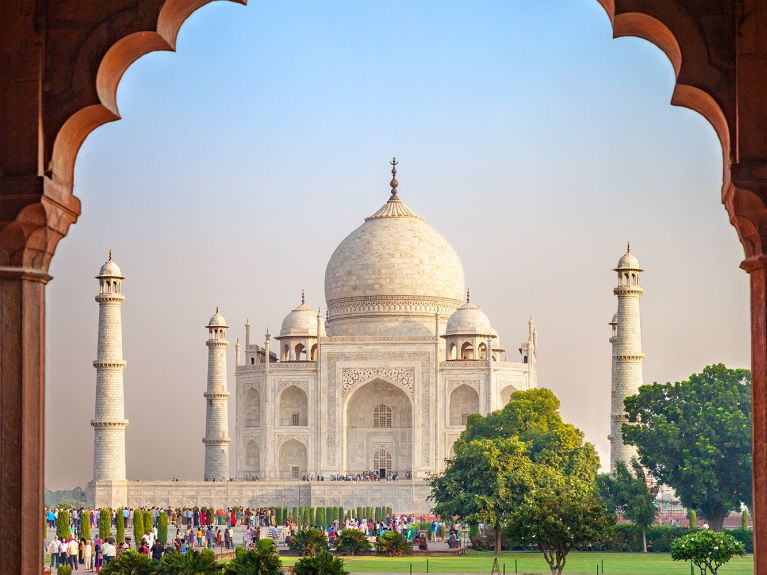 "The Government of the Federal Republic of Germany and the Government of India have agreed that they will shortly exchange diplomatic missions with the status of legations." With this Brief press release on 7 March 1951, the Federal Press Office announced the establishment of diplomatic relations between India and Germany. This was followed by mutual diplomatic recognition between India and the German Democratic Republic eleven years later.
Foreign Minister Heiko Maas marked this year's anniversary by paying tribute to the special importance of Indo-German relations: "Germany and India are strategic partners. We are united by our vibrant democracies. We champion a rules-based global order, both within the United Nations and as partners in the Alliance for Multilateralism."
Today India is one of Germany's most important partners in the Indo-Pacific region.
Over the last seven decades, India has become one of Germany's most important partners in the Indo-Pacific region. The two countries are united not only by shared interests, which often lead to joint action, but also by their democratic character. On 18 May 2000, India and Germany signed the Agenda for the Indo-German Partnership in the 21st Century. This laid the foundation for greater bilateral cooperation in a rapidly changing international environment. More recently, the bilateral Indo-German intergovernmental consultations have become a key forum for dialogue. These meetings of the two countries' Cabinets have been held every two years since 2011.
Strong economic, technological and development cooperation
Science and research has been a key focus of bilateral collaboration since the beginning. The Indian Institute of Technology Madras was founded on the basis of an Indo-German intergovernmental agreement in 1956. This was followed by an intergovernmental agreement on scientific and technological cooperation in 1974.
The two countries' economic ties became even closer after India embarked on a course of reform and opened up its economy. Germany is now India's leading economic partner in the EU.
Meanwhile, development cooperation continues to play an important role. These efforts focus on climate change mitigation and environmental protection, the use of renewable energies and sustainable urban development, as well as education policy issues.
Source: Federal Foreign Office