"In Berlin, I felt acknowledged in some deeper way"
Diane L. Wolf recently spent six months in the German capital Berlin. It was a return of sorts: Diane is Jewish – her parents were forced to leave their native country in the 1930s.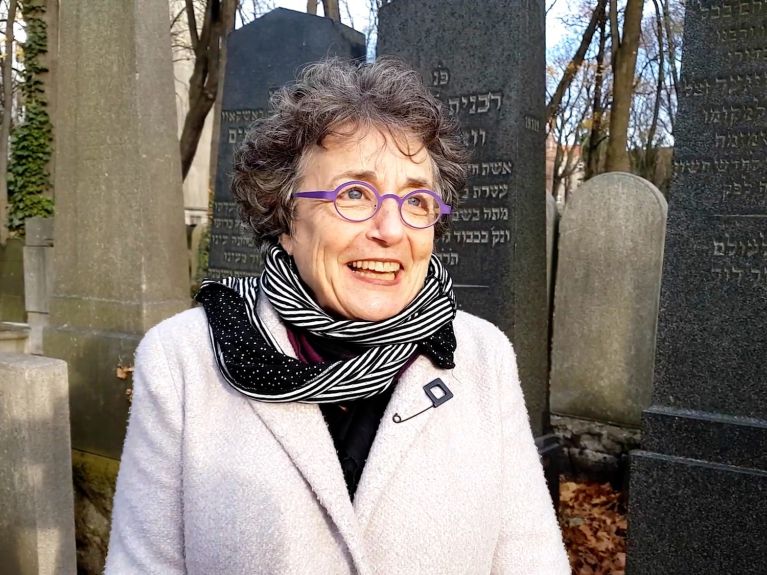 "Germans like to pronounce my name in the most German way – Dee-ah-nah Volf," Diane Wolf says and smiles. Though she dislikes her first name for being boring and American, she can't help but point out the "e" instead of the "a". Diana isn't accurate – maybe even a tiny bit too German.
Wolf, a sociology professor at the University of California, Davis, recently spent six months in Germany. It brought back many memories of her childhood in San Francisco as the child of two German Jews, who were forced to leave the German region of Hesse with their parents in the 1930s. Wolf describes her parents as somewhat observant of major Jewish holidays, and remembers the never-to-miss Friday night Shabbos dinners with her grandparents.
What set her apart from her schoolmates was not only the fact that she had to go to Sunday School for Jewish children, but that "my sandwiches consisted of liverwurst and rye bread, whereas the others had white bread and peanut butter," she remembers and adds: "I always wanted to trade my sandwiches!" On the other side, she also fondly remembers the German cakes her grandmother used to bake. In Berlin, she now had the chance to rediscover the smell of freshly baked cakes and bread. "This makes me nostalgic and happy," she says.
The close connection to her grandparents was probably the most intense link to Wolf's German roots during her upbringing. "But later, I fell in love with a German man," she admits and smiles: "I simply followed in the footsteps of all the women in my family."
After she met Frank in Seattle, she was relieved to find out that his mother was Jewish and he was therefore more easily accepted by her family.
"We were married in the Bay Area by a rabbi." Their son Max grew up bilingually, though he always preferred to answer in English. However, Max now decided to move to Germany and follow his dream of becoming a musician in Berlin. "I am glad that his German is good," his mother says. It doesn't pain her to see her son being happy in the same country her parents were forced to leave. "Alles jut," she says in Berlin dialect, which can be translated as "all is well". She explains: "I don't think the younger generations need to feel guilty about what was done by their ancestors to Jews, Sinti and Roma, gays, the disabled, Poles and those in the resistance. But they do need to know about it and take it seriously."
Another reason for her relaxed approach to today's Germany is her recent six month sabbatical at the Center for Research on Antisemitism (ZfA) in Berlin. "In Berlin, I felt acknowledged in some deeper way when I saw memory sites while walking down the street, and I felt safe knowing that most German politicians and people are vocal in their condemnation of anti-Semitic attitudes, behavior and acts."
"I can say that I feel very safe here. Actually, I think Germany is a good place for Jews these days. Yes, there is anti-Semitism, yes, there are hate crimes, and yes, it is safe for Jews. All three are true at the same time."