Things will not go well
In 2018, German screenwriter and director Christian Petzold was invited to be a member of the Academy of Motion Picture Arts and Sciences, yet his work couldn't be less Hollywood.
Ursula Scheer / 18.04.2019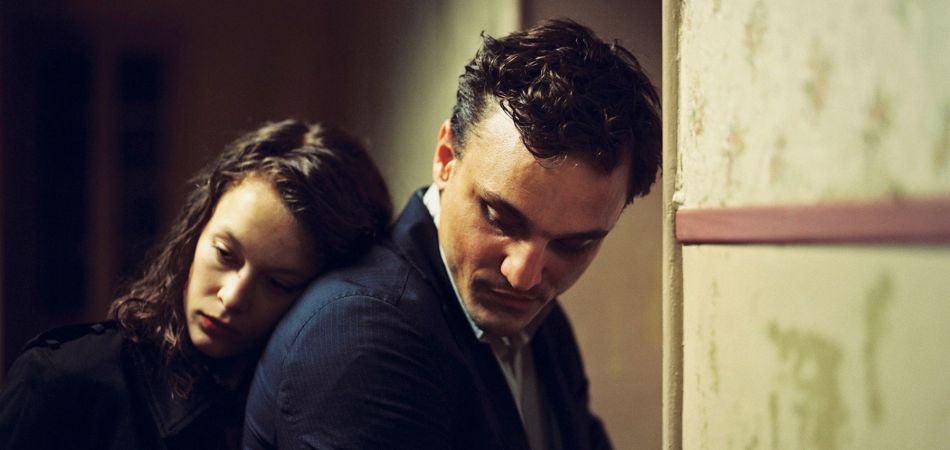 When Christian Petzold thinks of cinema, the image that comes to his mind is Angelus Novus, a print created by the Swiss-German avant-garde artist Paul Klee two years after the end of World War I. Klee's image depicts what philosopher Walter Benjamin referred to as "the angel of history" with spread wings and its eyes and mouth wide open. In an essay touching on this heavenly messenger, Benjamin writes that the angel – who is propelled into the future but whose face is steadily "turned toward the past" – is compelled to behold the ceaseless catastrophes of history hurled at his feet.
Christian Petzold would argue that the same applies to cinema. As the director and screenwriter explained in a recent interview with the Neue Zürcher Zeitung for his latest film, Transit (2018): "Precisely because it looks back, cinema feels that which lies before us." Transit is an adaption of the "exile novel" of the same name by German author Anna Seghers, who fled the Nazis in 1934 but returned to Germany after World War II to become one of the GDR's most important authors. Petzold's film blends and superimposes the past and the present, and the result is a timeless story about people on the run: characters that have escaped from 1940s German fascism and are now in Marseilles, where they hope to find safe passage.
Petzold's call to Hollywood
Film critics have been fascinated by the way in which Petzold jumps back and forth in time in what they call his "picture puzzle," which premiered at the Berlin Film Festival. Indeed, ever since Petzold's breakthrough film The State I Am In (2000) – which revolves around the daughter of former RAF terrorists seeking to free herself from her parents' criminal legacy – his works have almost always elicited unanimous admiration from critics. His films are invited to international competitions and showered with prizes, including the Berlinale's Silver Bear for Best Director, the German Film Award and the German Television Film Prize, to name a few.
In 2018, Petzold, who was born in West Germany in 1960, received yet another honor. He was among a new group of film professionals from 59 countries invited to join the Academy of Motion Picture Arts and Sciences, in his case for his work as a screenwriter. This group of fresh faces has been called to Hollywood in an attempt by the Academy to foster diversity among the ranks of its Oscar voters. And if anyone is curious as to which perspectives Petzold will bring to his new role at the Academy, Transit provides many clues.
Transit contains all of Petzold's life themes
Petzold conceived Transit with his long-time co-author Harun Farocki, who died in 2014, and it is the last film the two worked on together. For Petzold, the film marks the bringing-together of all the life themes that have accompanied him since the beginning of his career. Indeed, in many of his films, we encounter characters mired in a spiritual, personal and political no-man's land. We watch them as they seek a path between life and death, between the past and the future, between salvation and destruction and between bourgeois existence and underground survival. Their identity is ambiguous, they have nowhere to call home and their situation is undetermined. We watch them struggle with guilt and shame in a world in which good and evil combine, creating infinite shades of gray.
Bleak chapters of German history create the backdrops against which events are condensed into tragedies, many of which are permeated by elements of horror and the fantastical. Petzold's characters are invariably trying to assert themselves against family constellations and social systems. But their chances of success are always doubtful. As Petzold himself notes, almost all his characters are "refugees, that is, people who have fallen out of this world, individuals who are forced to re-learn their present." In fact, he argues that everything is a journey, and that he and Farocki "only ever shot travel films."
Inspiration from family history
Petzold, who lives with his wife and two adult children in Berlin, has always drawn inspiration from his own family history: His parents fled to the West from the GDR in the 1950s and their son was born and grew up in North Rhine-Westphalia, but the family still paid regular visits to relatives on the other side of the Iron Curtain. This perhaps explains the filmmaker's fascination with existences between here and there.
Petzold is often considered one of the main representatives of the Berlin School, a group of filmmakers inspired by the aesthetics and sociocritical approach of the German Autorenfilme (author films) of the 1960s and 1970s.
His creative affection belongs to the big screen alone. His priority now is to explore and portray enmeshed webs of human relationships, rather than individual characters. Up next is Undine, a love fairytale for adults. The title of the film is taken from the water nymph that captivates and seduces men in a number of mythological tales. She is, of course, an elemental being, existing somewhere between land and water. So, we can be pretty sure of one thing: it will not go well.
Ursula Scheer is a television critic and arts editor for the Frankfurter Allgemeine Zeitung.
Read the whole article on The German Times website