58th anniversary of the Berlin Wall
Germany commemorates the 58th anniversary of the beginning of the construction of the Berlin Wall.
13.08.2019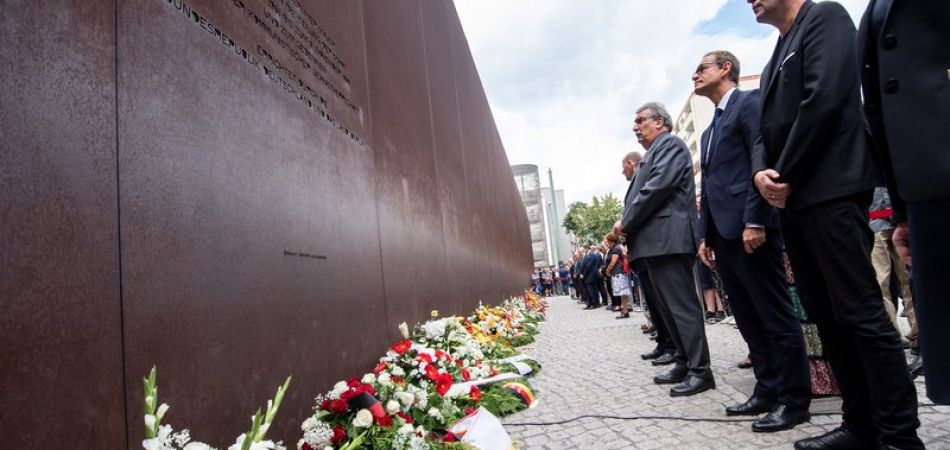 Berlin (dpa) - Germany is marking 58 years since construction on the Berlin Wall began on Tuesday, with ceremonies and events planned throughout the day.
Christian Hirte, the representative for former East German states, said the day construction on the Wall began was a black day in German history, and that memorialising it showed that the country would not take a free and open society for granted.
"We owe those gratitude, who helped bring about the fall of this Wall," Hirte said on the anniversary.
On August 13, 1961, the government of the German Democratic Republic (GDR) under the leadership of Walter Ulbricht began building the Berlin Wall, which separated the German capital for 28 years. The Wall came down on November 9, 1989 after a series of protests in former East Germany in the so-called peaceful revolution.
On Tuesday, the mayor of Berlin, Michael Mueller, attended a ceremony at the Berlin Wall Memorial, during which he and the attendees remembered those who died trying to cross the Wall into West Germany.
Later on, the leader of Germany's ruling Christian Democratic Union (CDU), Annegret Kramp-Karrenbauer, will hold a speech at the Glienicker Bridge in Potsdam, which used to be a border crossing between East Germany and West Berlin.