70th anniversary of Berlin airlift
Vintage planes, so called raisin bomber, took flight in Germany to commemorate the end of the Berlin airlift.
13.06.2019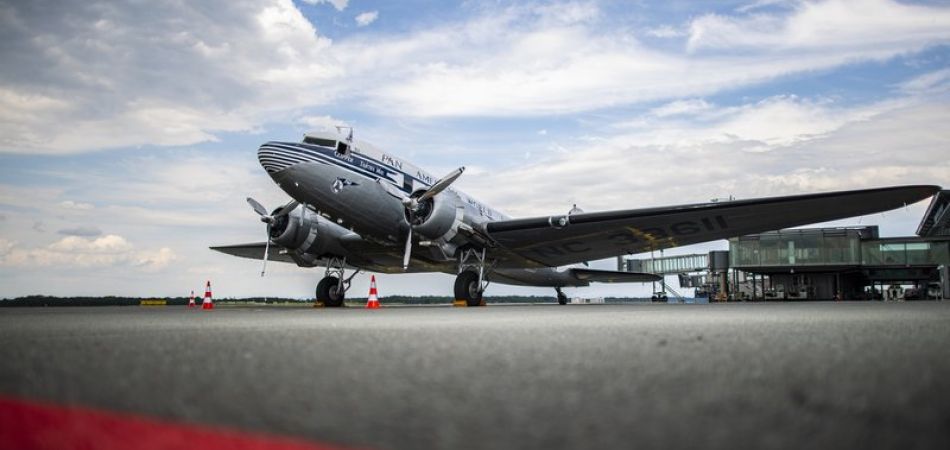 Berlin (dpa) - To celebrate the 70th anniversary of the end of the Berlin airlift, a small fleet of vintage "raisin bomber" airplanes took off from western German Erbenheim on Thursday headed and for the town of Fassberg in the north.
Gail Halvorsen, a 98-year-old former US pilot who took part in the airlift, arrived Wednesday in Fassberg.
In June 1948, the Soviet Union cut off all streets, train access and waterways between West Berlin, which was embedded within East Germany, and the rest of West Germany.
For nearly a year, US, British and French forces supplied the more than 2 million people in the West of the divided city with essential goods, such as coal and groceries, until the Soviets ended their blockade on May 12, 1949.
Halvorsen was known as the initiator of the "candy bomber" campaign, which involved throwing self-made handkerchief parachutes with chocolate and gum attached for the children of West Berlin out of the moving airlift planes.
The vintage airplanes had originally been due to arrive in Fassberg yesterday, but their depature had to be cancelled due to bad weather.