Alliance for Food Security launched
The G7 alliance is intended to counteract a global supply crisis, says Germany's Development Minister Svenja Schulze, who co-initiated the project.
20.05.2022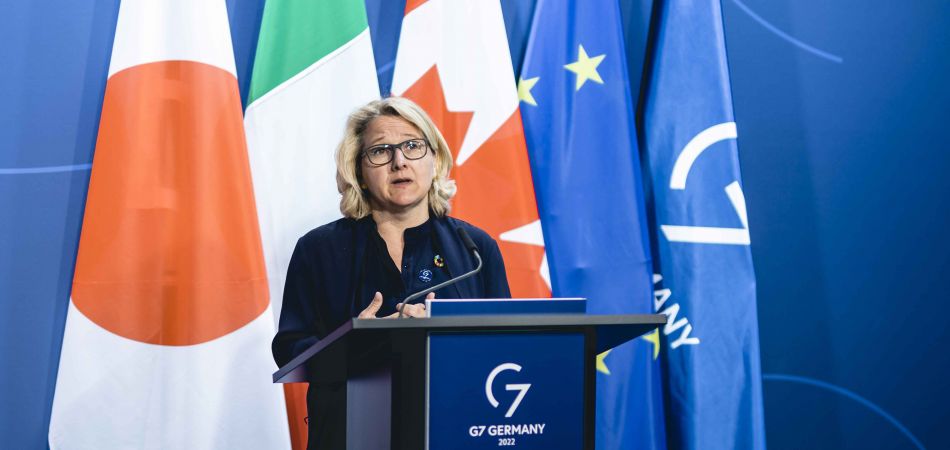 Berlin (dpa) – By forming a Global Alliance for Food Security, the leading Western industrialised nations (G7) hope to counteract a severe supply crisis in the wake of the Ukraine war. Launched in Berlin on Thursday by the G7 development ministers, it aims to provide additional funding and ensure close coordination of food security measures. "Russia's war of aggression against Ukraine has dramatically worsened the global food situation. The most severe famine since the Second World War is looming," said Development Minister Svenja Schulze, who had initiated the project together with World Bank President David Malpass. Russia is blocking shipments of wheat from Ukraine on which many countries in Africa and Asia depend.
Now, according to the Development Ministry, more partners are to be recruited to find responses to the food crisis. It is expected that donor rounds will be organised to provide financial aid. In addition to the World Bank, the G7 countries and the EU Commission, supporters include the UN Global Crisis Response Group, Norway, Denmark, the African Union, the UN World Food Programme (WFP) and the International Fund for Agricultural Development (IFAD). The alliance is also open to the private sector and civil society organisations.
Schulz called for swift, decisive and joint action to ensure that the grain quickly reaches those facing famine. "However, we also want to ensure that structures are permanently altered in such a way that developing countries are more able in future to be self-sufficient, instead of being dependent on the global market," she said.