Baerbock: Death of young Iranian woman is matter for UN Human Rights Council
Germany's foreign minister announces on the sidelines of the UN General Assembly that Germany intends to bring the case before the Human Rights Council.
23.09.2022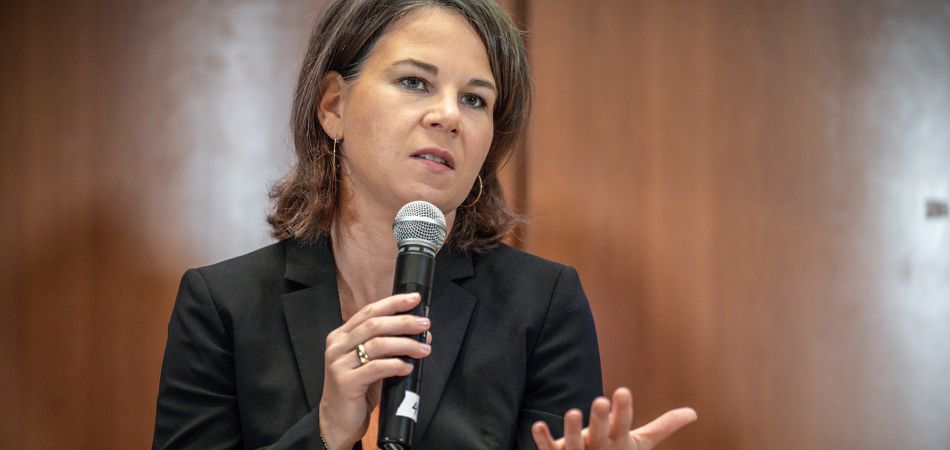 New York (dpa) - Germany intends to bring the case of 22-year-old Mahsa Amini, who died in Iranian police custody, before the UN Human Rights Council. This was announced by Foreign Minister Annalena Baerbock on Thursday on the sidelines of the UN General Assembly in New York. If women are not safe, then no society in this world is safe, the minister said. "That is why the brutal attack on the courageous women in Iran is also an attack on humanity." She said that the Amini case was a breach of women's rights and thus a violation of human rights by Iran.
At least 17 people have been killed in protests and riots in dozens of cities across Iran. State television reported on Thursday that the victims included both security forces and demonstrators. No further details were given.
The protests were triggered by the death of Amini. She was arrested by the morality police just over a week ago for violating the strict Islamic dress code. What exactly happened to Amini after her arrest is unclear. She fell into a coma and died in hospital on Friday. Critics accuse the morality police of using force. The police reject the accusations. Since then, thousands of people across the country have been demonstrating against the government's repressive course.