Baerbock to travel to New York for nuclear weapons conference
The UN conference is to explore how nuclear disarmament can continue. However, this has become even more difficult following Russia's attack on Ukraine.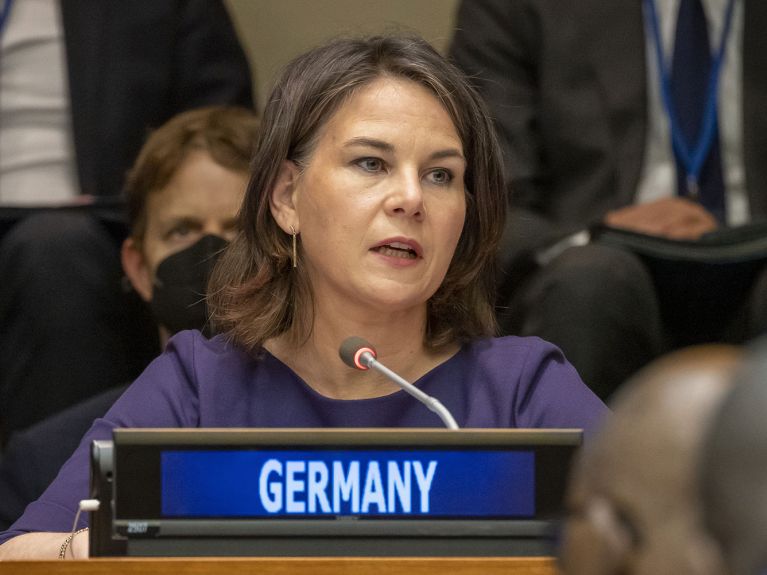 Berlin/New York (dpa) – German Foreign Minister Annalena Baerbock is leaving for New York on Monday to attend a United Nations conference to review the Nuclear Non-Proliferation Treaty. The more than 50-year-old treaty, to which 191 states are party, forms the basis for nuclear disarmament worldwide. It states that only the USA, Russia, China, France and Great Britain are allowed to possess nuclear weapons. The four other presumed nuclear powers, namely India, Pakistan, Israel and North Korea, have either not joined the treaty or have withdrawn from it.
Baerbock will be joined by UN Secretary-General António Guterres and US Secretary of State Antony Blinken at the opening of the conference, which will continue until 26 August. The Nuclear Non-Proliferation Treaty – officially named the Treaty on the Non-Proliferation of Nuclear Weapons – came into force in 1970. The aim of the treaty is to prevent the proliferation of nuclear weapons, promote nuclear disarmament and encourage the peaceful use of nuclear energy.
A review of the goals is scheduled every five years. The tenth review conference was already supposed to take place in 2020, but was postponed because of the coronavirus pandemic. Nuclear disarmament had stalled even before Russia's war of aggression against Ukraine. Reducing the almost 13,000 nuclear weapons worldwide will now be even more difficult.