Coronavirus measures tightened in Germany
Tougher rules, especially for the unvaccinated, will apply in Germany in future. The federal and state governments have agreed on a comprehensive catalogue of measures at a coronavirus summit. 
19.11.2021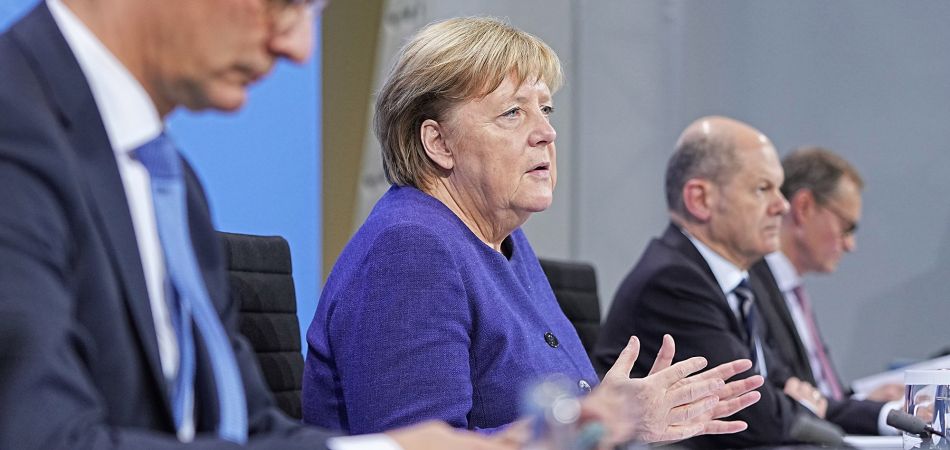 Berlin (dpa) - In view of the increasingly threatening coronavirus situation with record infection figures, millions of people in Germany are facing new requirements. The decisions taken by the federal and state governments at a coronavirus summit could have far-reaching practical consequences for the unvaccinated. Where a specific number of coronavirus patients are admitted to hospital, for example, only those who have been vaccinated or have recovered from Covid are to have access to recreational events, restaurants and hotels. Some federal states already have such rules.
Acting Chancellor Angela Merkel had discussed the coronavirus situation with the state premiers on Thursday. "It really is high time for action," Merkel warned. SPD politician Olaf Scholz, who could be elected the new chancellor of a government of SPD, FDP and Greens in early December, also took part in the consultations.
The federal states asked the federal government to introduce compulsory vaccination in certain institutions, such as hospitals and nursing homes, for anyone who has contact with high-risk persons. Workplace rules were also tightened: only vaccinated, recovered and negatively tested persons are to have access. This requirement is also to apply in local public transport and on regional and long-distance trains. The federal and state governments are also calling on all people who have not yet been vaccinated to get their jab. All vaccinated people are to be offered a booster six months after their second dose.