Covid: New rules in Germany
Federal Chancellor Olaf Scholz and the premiers of Germany's federal states  have decided on new measures in the fight against the Corona pandemic. An overview.
07.01.2022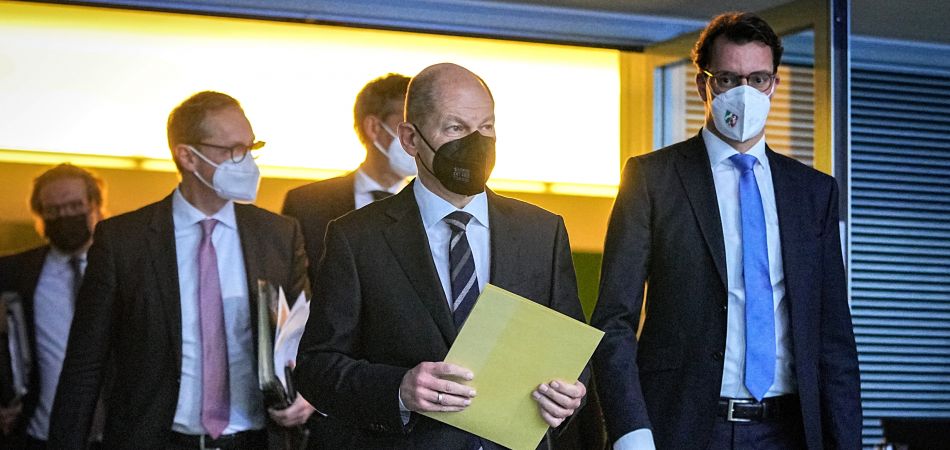 Berlin (dpa) - In view of the rising number of infections caused by the Omicron variant of the Coronavirus, stricter rules will apply to enter restaurants or cafés in Germany. On Friday, Federal Chancellor Olaf Scholz and the premiers of Germany's federal states  also agreed on shorter quarantine periods. In december the federal and state governments had already agreed on tougher contact restrictions and other measures, they will remain in force.
New rules for restaurants
Higher entry thresholds will apply in future. Vaccinated and recovered persons will have to show a daily negative Corona test or a booster vaccination. These requirements are "strict, but necessary", said Chancellor Scholz.
Quarantine rules
Quarantine times are to be shortened in some cases. In future, contact persons who already have a booster vaccination will no longer have to stay in quarantine. For others, isolation or quarantine is to end after ten days; early termination is possible with a test after seven days. The aim is to avoid too many staff absences, especially in key care areas. Other states have already changed their quarantine rules because of the Omicron variant.
Contact restrictions
The strict restrictions remain in place. During their consultations on 21 December, Scholz and the federal states had further tightened the contact restrictions. These came into force in most federal states shortly after Christmas: since then, even vaccinated and recovered people have no longer been allowed to meet unrestrictedly, but only in groups of up to ten, discounting children. Meetings involving even just one unvaccinated or non-recovered person have long been subject to the rule that only people from the same household and a maximum of two people from another household may be present, not counting children.
Vaccinations
Scholz and the premiers of Germany's federal states called on citizens to get vaccinated. They especially promoted booster vaccinations. "Vaccination is important," said Scholz. A compulsory vaccination is also being discussed.
More about the political system in Germany