Europeans support Libyan transitional government
Foreign Minister Heiko Maas visited Tripoli with his counterparts from France and Italy to pledge support for the country after a decade of civil war.
26.03.2021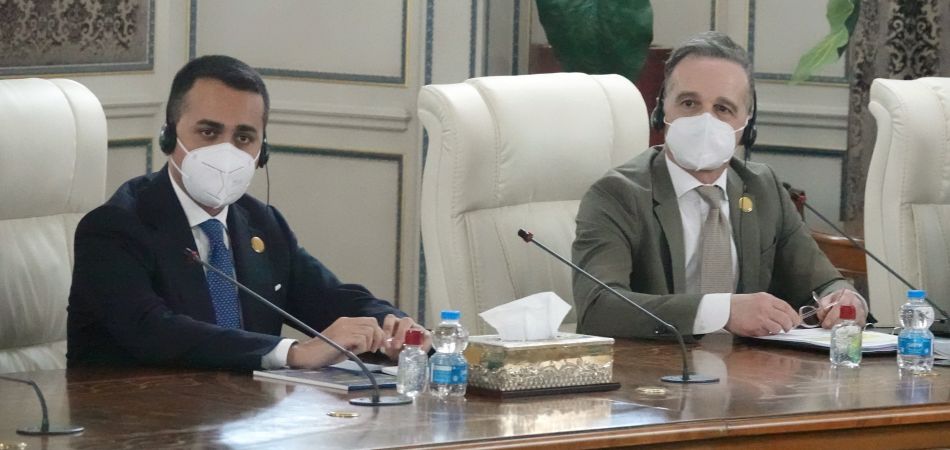 Tripoli (dpa) - The foreign ministers of Germany, France and Italy have demonstratively backed the new Libyan transitional government with a visit to the country, which has been badly scarred by civil war. "We want to show that we, as Europeans, stand united and resolutely by Libya's side," said German Foreign Minister Heiko Maas in the capital Tripoli on Thursday. He offered concrete help to the transitional government with carrying out the planned elections, with finding investors and with health care and pandemic control.
"The development in Libya is one of the few bright spots of the last year in terms of foreign policy," Maas said shortly after landing. "Europe has an outstanding interest in peace in Libya. If we act together, we can achieve a lot." The country is important to Germany and the EU partly because of the central role it plays in migration from Africa to Europe. A large proportion of the refugees embark on the dangerous journey across the Mediterranean from the Libyan coast.
More about development and dialogue