Exports slump in the second quarter
German exports slump, as international trade disputes could trigger a long-term global recession.
09.08.2019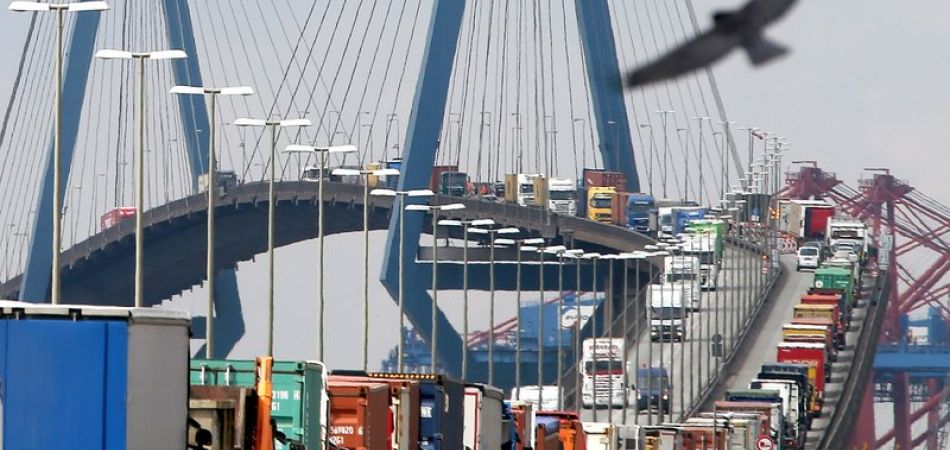 Berlin (dpa) – The German economy has ended the second quarter on a weak note with data released on Friday showing exports slumping as an escalating trade war between the US and China threatens to lead to a protracted global downturn.
While exports from Europe's biggest economy slipped by 0.1 per cent on the quarter, imports rose by 0.5 per cent, the Federal Statistics Office (Destatis) said. The data was roughly in line with analysts' forecasts.
However, exports were down 8 per cent in June compared with the same month last year, with imports falling 4.4 per cent year on year, Destatis said.
"All in all, today's trade data marks the end of a disappointing second quarter," said ING-Diba bank economist Carsten Brzeski.
The rise in imports resulted in Germany's trade surplus narrowing in June to 18.1 billion euros (18.4 billion dollars) from 18.7 billion euros in May.
Germany's latest trade data underlined the deepening sense of gloom among manufacturers around the world.
It also followed Destatis' release earlier this week of a downbeat set of factory order books and industrial production figures for the nation.
While second-quarter factory orders contracted by 1 per cent following a 4.2-per-cent slump in the first three months of the year, second-quarter industrial sunk by 1.9 per cent. This compared with a 0.3-per-cent fall in the first quarter.