11.10.2018
Germans clean up plastic trash
Millions of tonnes of plastic waste were recovered throughout Germany's sea coasts and rivers.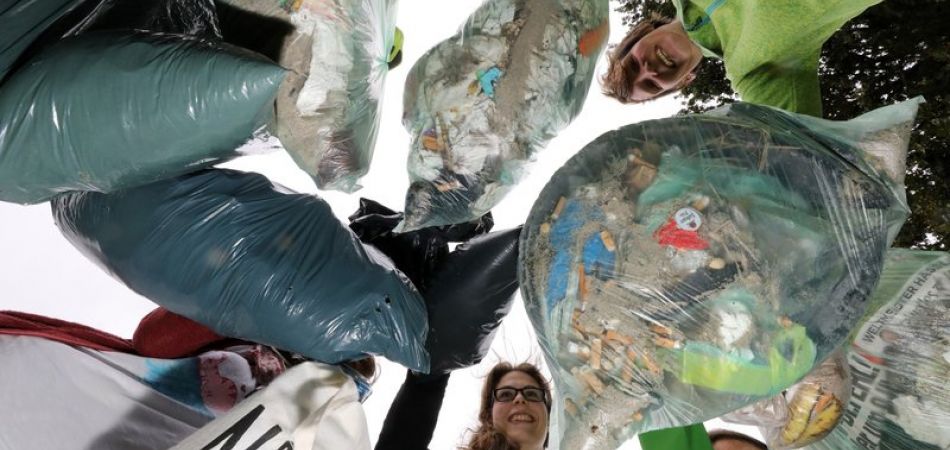 Berlin (dpa) - In clean-up initiatives on the North Sea and Baltic Sea coasts as well as on rivers and lakes throughout Germany, around 8.5 million tonnes of plastic wastes were recovered. The "International Coastal Cleanup Day" action saw more volunteers than ever before, the German nature protection society NABU reported Wednesday in Berlin. 
According to the announcement, it was above all food packaging, cigarette butts, smaller pieces of plastic, glass and crown caps that were collected. Environmental protection groups estimate that each year, more than a million marine birds and 135,000 sea mammals die from human-produced trash.
Each year millions of tonnes of plastic waste are washed into the seas. In Germany, alongside NABU were major water recreation associations who helped organize the cleanup work. International Coastal Cleanup Day was launched in the US state of Texas in 1986.