Germany hoping for diplomatic representation in Afghanistan
The last German diplomats have left Afghanistan. But some may return to keep the dialogue going.
02.09.2021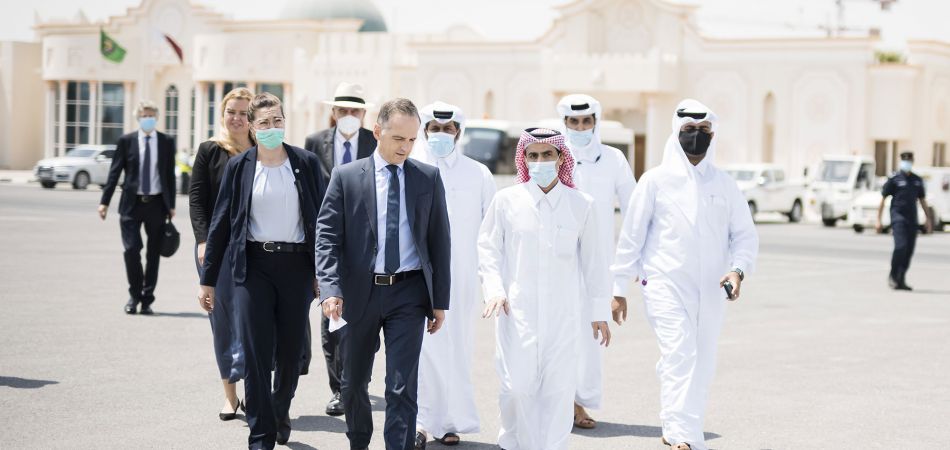 Doha (dpa) - Germany is hoping to have diplomatic representation in the capital Kabul even following the militant Islamist Taliban's takeover in Afghanistan - but only under certain conditions. "If it were politically possible and the security situation allowed it, then Germany should also have its own embassy in Kabul again," said German Foreign Minister Heiko Maas during a visit to the Gulf emirate of Qatar, the last stop on his four-day trip to discuss the Afghan crisis. He said that intensive consultation is currently underway on this issue, especially with European partners.
However, Maas also stressed that diplomatic representation does not mean recognition of a Taliban government. "At the moment, it is not a question of recognition under international law," he said. "It is about solving problems of a very practical nature."
The German government had closed its embassy in Kabul after the Taliban seized power. All diplomats have since left the country. In Doha, the capital of Qatar, Ambassador Markus Potzel is currently negotiating with the Taliban on the departure of protection seekers from Afghanistan. The Taliban have their political office there, which functions more or less as a foreign ministry.
More about the political system in Germany