Germany needs more air controllers
Germany's air traffic control authority wants to hire more controllers to prevent delays in aviation.
12.03.2019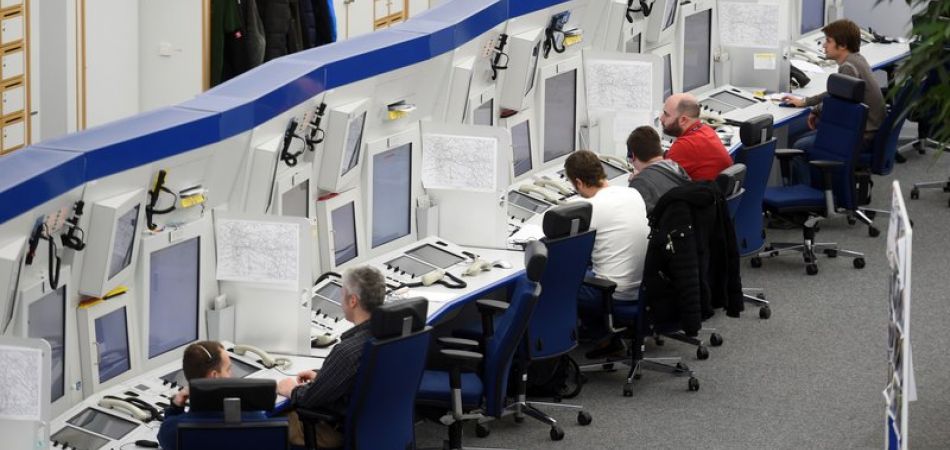 Langen/Frankfurt (dpa) - The German air traffic control authority DFS is seeking a number of ways to hire additional air traffic controllers in order to avoid bottlenecks in aviation this summer. The authority is increasing its own traineeship capacities and has made enquiries with neighbouring air control bodies whether they can offer trainee positions, Klaus-Dieter Scheurle, chairman of the DFS management at Langen, outside Frankfurt, told the German Press Agency dpa.
Additionally, the DFS has hired 30 fully-trained controllers from other countries. These personnel must still acquire their licenses permitting them to control German air space.
With its some 2,000 air controllers, the DFS by its own account was responsible for around 22 per cent of last year's flight safety-related delays in Europe. German air space accounts for only 3.5 per cent of the sky area over Europe, but is a busy place, having to handle 30 per cent of total air traffic, Scheuerle said.
Last year, there were 3.4 million flight movements in German air space, up by 4.4 per cent and a record figure that had not been expected to such an extent. "For this year I am reckoning with a renewed increase of up to four per cent," he said.
By his own estimates, Scheuerle said that German centers will be lacking 90 air controllers to handle the projected air traffic volume this summer. Among other factors, in the personnel planning such societal developments as parental leave and employees opting for part-time work had been underestimated. The DFS academy next year will be taking on 146 new job entrants, as against 120 to date.
"However, a safe traffic situation does not depend alone on the number of controllers," Scheuerle said in remarks coming ahead of the international air traffic safety congress starting up Tuesday in Madrid. "We also need structural changes in which governments must become active." With an eye toward a unified European air space, technological cooperation must be intensified and national sectors merged together. But unfortunately countries more than ever were defending their own territory, Scheuerle said.