Maas opens embassy in Libya
After years of civil war, Libya is seeking a path to peace. To signal its confidence in this process, Germany is reopening its embassy in Tripoli.
09.09.2021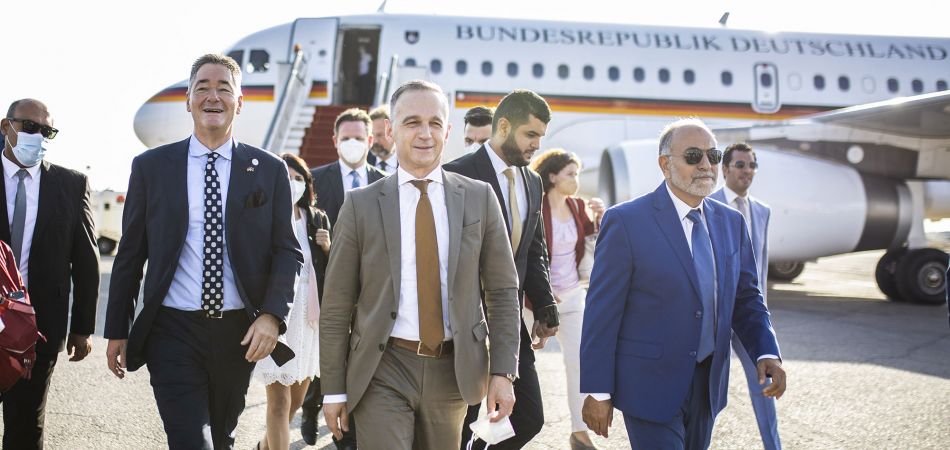 Tripoli (dpa) - German Foreign Minister Heiko Maas has arrived in Libya for a short visit to support the peace process in the North African country after many years of civil war. "The former conflicting parties have realised that there can be no violent solution for their country," the SPD politician said on Thursday before arriving in the capital Tripoli. "The international community and the United Nations have used concerted diplomacy to help open the door to a better future for Libya."
The reason for his trip is the reopening of the German Embassy in Tripoli. In July 2014, all German diplomats had been withdrawn from Tripoli. Germany's Libyan representation was based temporarily in Tunis. "With today's reopening, we want to make it clear that Germany is and remains a committed partner of Libya. We want once again to have a local voice in the Libyan capital," said Maas.
Libya became mired in civil war following the fall of long-time ruler Muammar al-Gaddafi in 2011, with numerous militant groups involved. A ceasefire has been in place since last year, however. This spring, a transitional government was formed under UN mediation to lead the country to elections on 24 December. Germany has played a mediating role in the conflict, which has lasted for a decade.
More about Germany's commitment to peace and security