Germany stunned by Halle attack
After the attack on a synagogue, German Foreign Minister Maas and other German politicians expressed their solidarity with the victims.
10.10.2019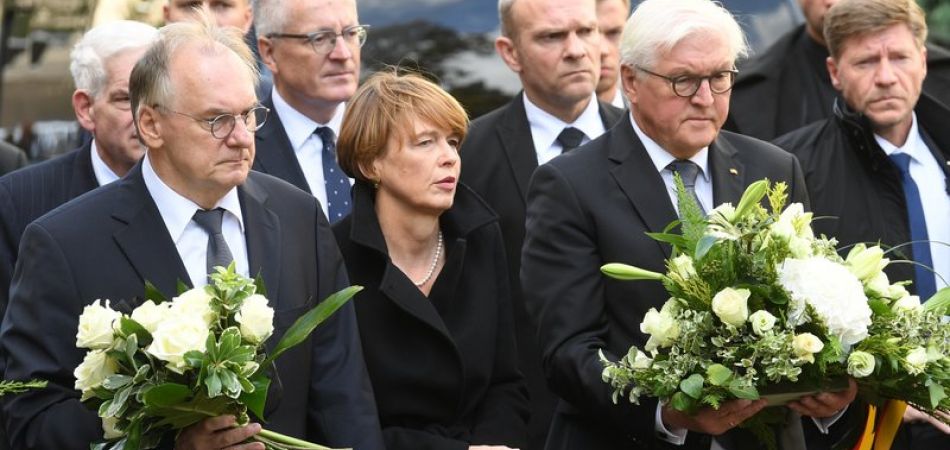 Berlin (dpa) - German Foreign Minister Heiko Maas reacted with bewilderment on Thursday to the attack on a synagogue in the eastern city of Halle.
"Why is this happening in our country? Our country! Two innocent people were brutally murdered - how horrible and senseless," he wrote on Twitter.

"I am tired of having to be horrified and shaken again and again. When will that stop?" asked Maas.
Anti-Semitism and xenophobia should have no place in German society, he added.
"It is shameful to have to say this sentence so often in Germany. And it is unbearable that the Jewish community is exposed to such an attack on its major holiday. In Germany! 2019!"
German President Frank-Walter Steinmeier on Thursday visited the scene of the attack on the synagogue.
He was carrying a wreath and was accompanied by Saxony-Anhalt's state Premier Reiner Haseloff.

A heavily armed suspected right-wing extremist tried to enter the synagogue on Wednesday. His attempt failed and he allegedly shot one person dead in front of the synagogue and another by a nearby kebab restaurant. At least two others were injured.