Merkel for Carbon pricing
Chancellor Angela Merkel is in favour of pricing CO2 emissions. Germany must reach its climate targets by 2030.
19.07.2019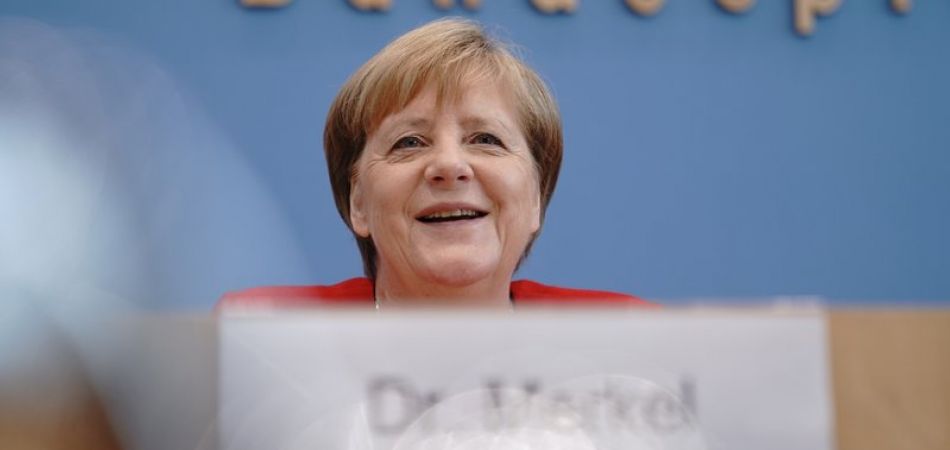 Berlin (dpa) - Carbon pricing is the most efficient way of reaching Germany's climate goals by 2030, Chancellor Angela Merkel said on Friday.
In return, however, a balance in society must be observed, the chancellor said at her annual press conference in Berlin.
"We have to take people with us," Merkel said. It is a question of a "very comprehensive change" in Germany's approach to climate protection, which had to be examined on all sides.
It was wrong that carbon dioxide (CO2) pricing and innovation were often juxtaposed she added. The opposite was the case: "A price for CO2 emissions stimulates innovation."
The German government's climate cabinet is to decide on a package of measures on September 20. It is currently negotiating a comprehensive package to reduce greenhouse gas emissions in Germany more quickly.
It focuses on subsidy programmes, new targets, and carbon pricing that will make CO2 emissions from traffic and heating more expensive.
In principle, there are two models on the table: a rise in the price of diesel, petrol, heating oil and natural gas via a tax surcharge or via trading in certificates. A mixture of the two models is also conceivable.

Merkel also made it clear, however, that her coalition government of the conservative CDU and CSU parties and the social democrat SPD has not yet made a decision on pricing CO2 emissions from transport and heating.
Merkel said that Germany would not meet its 2020 commitments regarding emissions reductions. This made it all the more important to reach the targets for 2030.