11.10.2018
More cooperation with Chile
German Chancellor Angela Merkel says her country want to intensify the economic cooperation with Chile.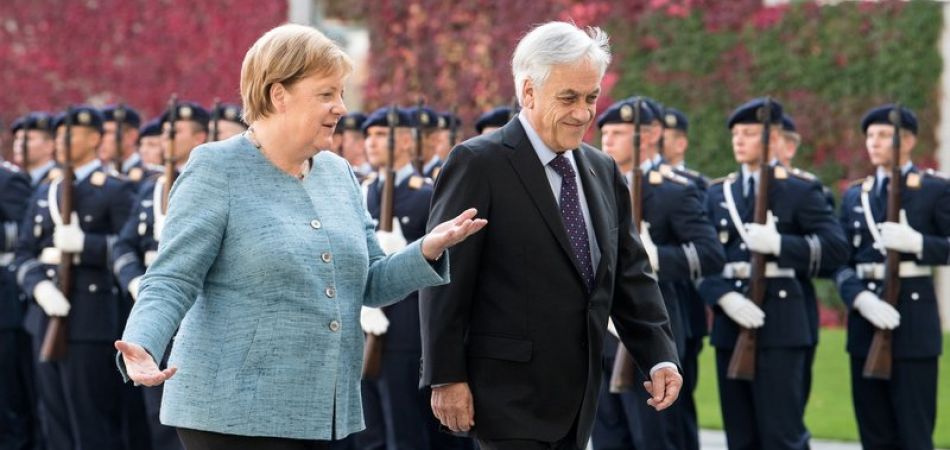 Berlin (dpa) - German Chancellor Angela Merkel said on Wednesday during a visit by Chilean President Sebastian Pinera that she wants to intensify the cooperation between the two countries in the areas of natural resources and renewable energy.
"Chile has very large deposits of raw materials in the silicon and copper sectors," Merkel said during a joint press conference in Berlin.
Merkel also expressed support for a trade agreement the European Union is currently negotiating with Chile.
Germany is Chile's biggest trading partner within the bloc.
Meanwhile, Pinera said he would seek an agreement between his country and Germany to create a documentation centre and perhaps a monument for the victims of the infamous German-run Colonia Dignidad sect in Chile.
Merkel said she was open to the idea.