New momentum for EU accession negotiations
German Chancellor Olaf Scholz has visited several states in the Western Balkans to inject new momentum into EU accession negotiations.
13.06.2022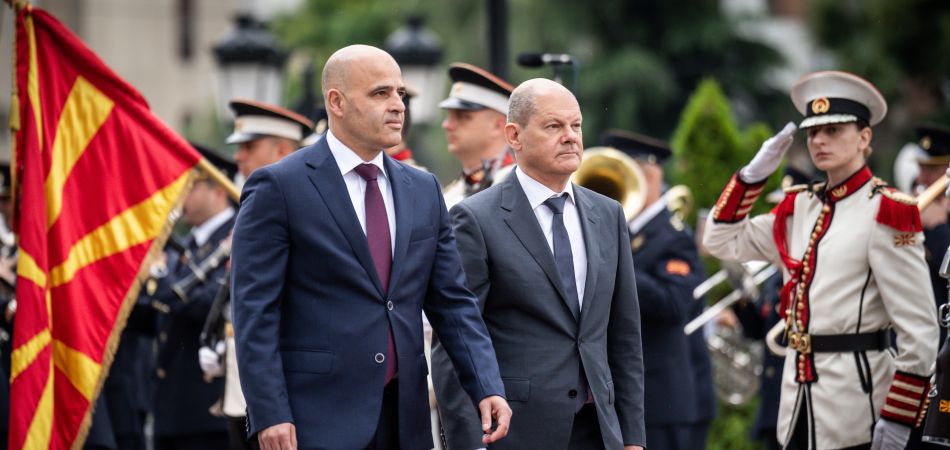 Skopje (dpa) - At the end of his trip to the Balkans, German Chancellor Olaf Scholz appealed for EU accession negotiations to begin immediately with North Macedonia, which has been waiting for European Union membership for almost 20 years. "The accession negotiations that were firmly promised two years ago must begin now. In any case, I will push hard for this," said Scholz. "My wish is that it should work out now."
North Macedonia and Bulgaria were the last two stops on the chancellor's two-day trip, which focused on the EU prospects of a total of six countries in the region: besides North Macedonia, Montenegro, Albania, Serbia, Kosovo and Bosnia-Herzegovina also want to become members. The prospect of this happening had been raised for all of them in 2003.
Scholz is now keen to generate new momentum and get the so-called Berlin Process going again with the potential candidates for EU accession. "Everyone has called on me to do this. We will respond to this call," said the chancellor. Following the Russian attack on Ukraine, he also sees a new willingness among many other EU member states "to support this path of the Western Balkans into the European Union more actively than was the case for many years".