Plans for a hydrogen core network in Germany
Hydrogen has a key role to play in the energy transition. Economics Minister Habeck presents the most important links within the hydrogen network.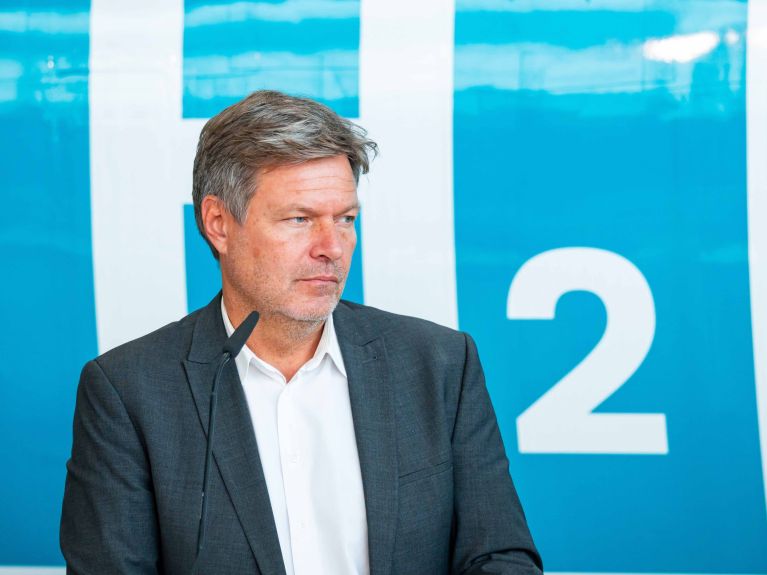 Berlin (dpa) – As part of the energy transition, Germany is planning a core network for the use of hydrogen. Federal Economics Minister Robert Habeck presents plans for the key links in the future German hydrogen network. Hydrogen is an important source of hope for the energy transition, not least in helping to reduce greenhouse gas emissions in industry, for example.
According to the Ministry, the aim of the so-called core network is to create a basis for interlinking key hydrogen locations such as large industrial centres, storage facilities, power plants and import pipelines. Efforts will initially focus on the main infrastructure, said the Ministry, which is due to go into operation by 2032.
In summer 2023, the Federal Government took the decision to further refine its National Hydrogen Strategy. One of the changes to the revised strategy was to double the previous target for production capacity: by 2030, generation capacity in Germany is to be increased not to 5 gigawatts but to at least 10 gigawatts. The necessary infrastructure is also to be installed: an initial grid comprising more than 1,800 kilometres of hydrogen lines is to be in place by 2028.