Study of police violence in Germany
A study of police violence finds thousands of unreported cases, based on an investigation done by a German University.
17.09.2019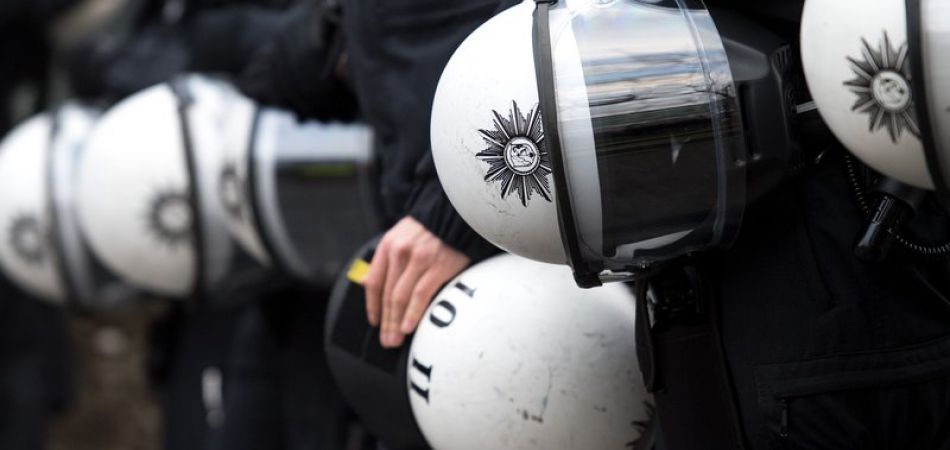 Bochum, Germany (dpa) - At least 10,000 alleged acts of violence by police are not reported in Germany every year, a new study presented on Tuesday estimated.
For every one suspected case, there are at least five others that go unreported, according to the study by scientists at the Ruhr University Bochum - the first researching illegal police violence in Germany.
Nearly 3,400 presumptive victims of unlawful police violence provided information for the study, which is still ongoing.
According to official statistics, prosecutors investigate around 4,000 police officers every year over 2,000 suspected cases of illegal police violence.
The estimated 1-to-5 ratio is conservative, as the study actually produced a ratio of 1 to 6, Ruhr University Bochum professor Tobias Singelnstein told dpa. 
"We also assume that those who file charges are also more likely to take part in such a survey and so are over-represented," he added.
The criminologist rejected suggestions that those surveyed may have heaped false accusations on the police.
"We rather experienced great reluctance and fear among the respondents," Singelnstein said.
For the reported incidents, meanwhile, there was a conspicuously high rate of criminal proceedings against police officers being terminated, according to the researchers. Only in 7 per cent of cases were charges pressed or a penalty order requested.