Von der Leyen's team confirmed
Germany's former defence minister von der Leyen has cleared the final hurdle and is ready to take up the EU commission presidency.
27.11.2019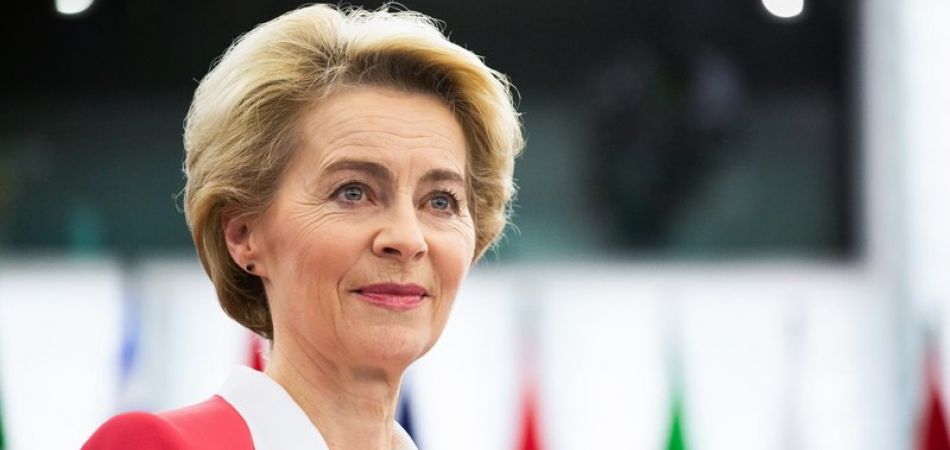 Strasbourg, France (dpa) - Germany's Ursula von der Leyen secured the approval of EU lawmakers for the line-up of the new European Commission on Wednesday, clearing the final hurdle to taking up the presidency.
The EU executive line-up garnered 461 votes in favour and 157 against in the European Parliament in the French city of Strasbourg, with 89 abstentions.
Von der Leyen, who shortly before the vote promised EU lawmakers "transformation which will touch every part" of society and the economy, can now take office on Sunday after a month's delay.
The former German defence minister wants see the EU play a more active role on the world stage, commit itself legally to carbon neutrality by 2050 and beef up its digital capacities and infrastructure.
"And we will do it because it is the right thing to do, not because it will be easy," she said. "We are ready, Europe is ready. My message is simple: Let's get to work."
The commission is responsible for proposing new legislation and ensuring EU rules are adhered to. It has a staff of around 32,000.
Von der Leyen, herself elected in July, faced an uphill struggle in recent weeks to finalize her team of top officials, one from each member state with its own policy portfolio for the next five-year term.
Her start in office was pushed back after three European commissioner candidates were rejected due to conflicts of interest. Replacements were found, and each commissioner was approved by the EU legislature individually after hearings ahead of Wednesday's vote.
Britain has refused to nominate a candidate due to its upcoming departure from the 28-member bloc. But von der Leyen believes this shouldn't prevent her from legally taking up the presidency with a team of 27, including herself at the helm.
The outgoing European Commission launched legal action against London for its failure to nominate a commissioner.
Before the vote, von der Leyen pledged to work closely with Britain to coordinate its departure from the EU: "[Despite Brexit] the bonds and the friendship between our people are unbreakable."
Von der Leyen needed a simple majority of votes cast by the 751 lawmakers backing the entire top team.
She increased the margin of approval compared to incumbent president Jean-Claude Juncker: His commission garnered 423 votes in favour and 209 against in 2014.
The Green parliamentary group and the hard left GUE/NGL group said before Wednesday's vote its members wouldn't vote for the new commission.
Green group leader Ska Keller questioned whether von der Leyen could make good on her ambitious climate aims without fundamental change to the EU's agricultural or trade policy. GUE/NGL leader Martin Schirdewan called on von der Leyen to end austerity politics.
After the vote, Keller nonetheless congratulated von der leyen on Twitter and said her group hopes for good cooperation: "The planet can't wait!"
Juncker also congratulated von der Leyen: "Under your leadership, we will see a greener, stronger and more digital [EU]," he wrote on Twitter.