#SeeYouInGer: our winner in Berlin
We wanted to know what Germany means to you and promised an awesome trip to Berlin in exchange. Dacia Zimmer won our competition. Her big Berlin adventure is starting now.
01.10.2019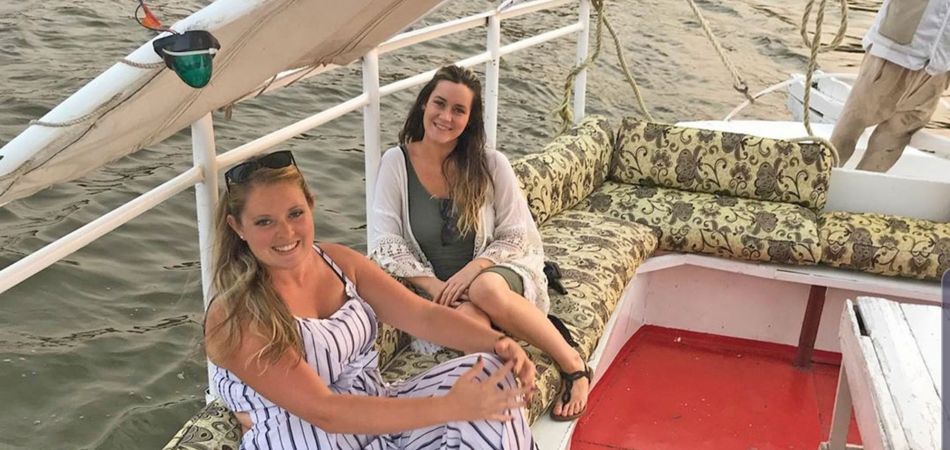 The Brandenburg Gate, Checkpoint Charlie, the East Side Gallery – from Wednesday on, Dacia Zimmer (@zimmer_traveler) and her sister Brachelle (@zimmer_bk) are ready to discover Berlin.
Follow Dacia and Brachelle on their adventure in our Instagram Stories. Discover Berlin during the time of the Berlin Wall and today. On 3 October a big party is taking place around the Brandenburg Gate for German Unity Day.
The two sisters won our #SeeYouInGer competition on Instagram and want to learn more about their German roots. Dacia explains to us that her Uncle David was stationed in Germany around the time of the fall of the Berlin Wall. "He told us about how emotional it was to see the Germans cross over the Wall and hug each other. It was so liberating," said Dacia. "This pulled at the heart strings even more. Knowing the history of our ancestors and finding out our uncle served in Berlin puts a greater desire than ever in our hearts to travel there."
Now she will get the opportunity to do exactly that. #SeeYouInGer, Dacia.
Dacia's and Brachelle's visit marks our highpoint in the Year of German-American Friendship. This year aims to encourage exchange and encounter – especially at a time of political differences.
We want to thank everybody who shared their amazing stories with us. We received about 300 messages: some emotional, some funny, some inspiring – all of them unique and very moving. It was a really difficult decision. Here you can find our favourite posts. If you want to see all the submitted posts – check out #SeeYouInGer.