This is your Europe!
Thousands took part in our "Shaping Europe" competition. The result: a very special map - and five winners.
29.09.2020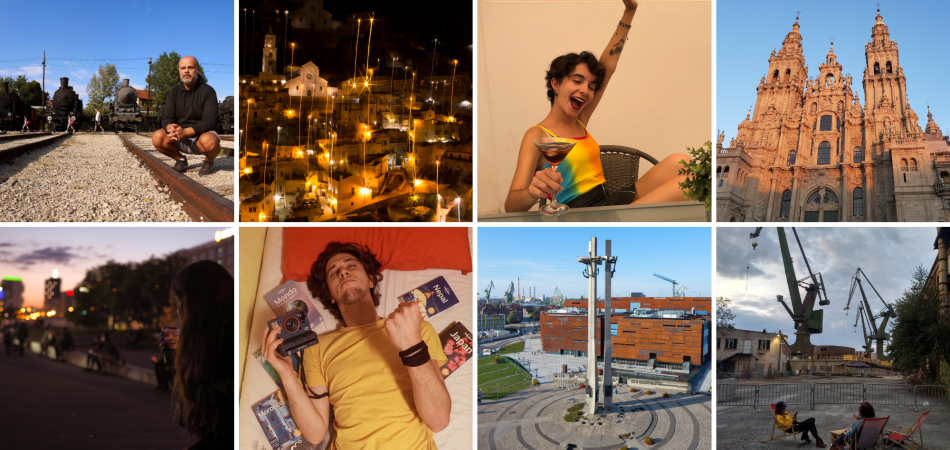 To mark Germany's current EU Council Presidency, we hosted the Shaping Europe giveaway the last couple of months to create a wonderful map of the best places in Europe. All participants sent us their favorite places and we created this wonderful collection of the most amazing magical places in Europe.
Under this link you will find the interactive map: LINK ZUR MAP
And these are our lucky winners:
Peter from Hungary  sent us a picture of the ancient cave dwellings of Sassi di Matera.
Maria from Spain sent us some pictures from the beautiful city Santiago de Compostela.
Thomas from Poland sent us a picture from the Gdansk Shipyards.
The Gdansk Shipyards might not look like much, but here brave people came together and stood up to a cruel regime. The courage of Lech Wałęsa, Anna Walentynowicz and the others always reminds me of the power of small people standing together to do good.

 
Andrea from Italy sent us a picture from the East Side Gallery
 

The point of interest here is not the most iconic wall in Europe, but behind it: people from every country of Europe come here just to share a sunset all together with some music along the riverbank, sharing cultures and breaking the boundaries of history.

 
Sandrine from France sent us a picture of the Monument des Droits de l'Homme et du Citoyen.
It was built with stones coming from the 12 countries that were part of Europe when it was made in 1989. Therefore, we can say that this monument is truely European and celebrates Europe's most important value: the respect of Human Rights.

 
Finally we would like to thank all participants so very much! Because you showed so much commitment, sent us your stories and pictures, we got the chance to create a really wonderful collection. With the help of this map, everyone can now be informed and inspired the next time they want to explore Europe or, until then, simply explore Europe virtually.
Stay tuned and keep an eye out for our upcoming giveaways!