Entdecke DE: Tourist Theme Routes in Germany
The 'Entdecke DE' series takes you on a tour through Germany – this time we feature Germany's theme routes. Here is a selection.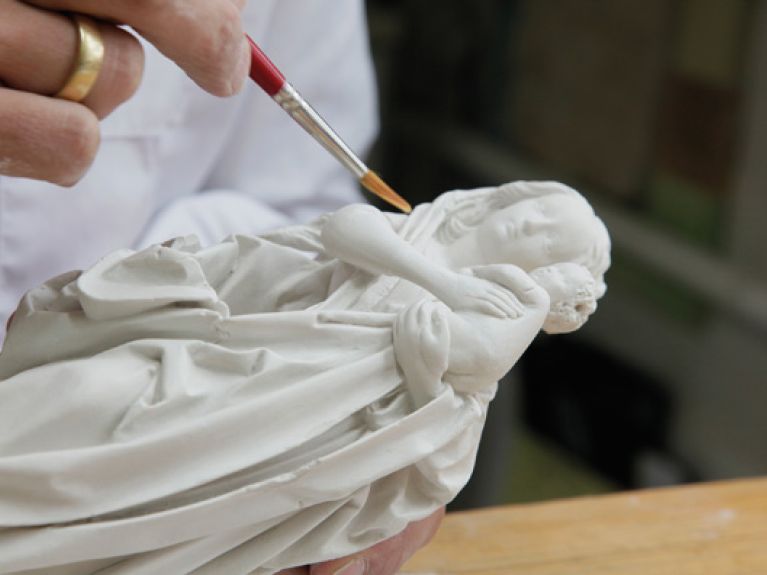 The Romantic Road
The Romantic Road, founded in 1950, is the oldest and one of the most popular holiday routes in Germany. It extends for 413 kilometres from Würzburg to Füssen and is a real tourist magnet. Its landscapes and cultural attractions begin at the River Main, move through Bavarian Swabia and part of Upper Bavaria, and on to the foothills of the Alps in Ostallgäu. It takes you to princely residences (Würzburg) and through some lovely countryside (Taubertal).
German Stork Route
The approximately 450 km long German Stork Road in northern Germany is dedicated to this great, proud bird. It runs along both banks of the River Elbe through Schleswig-Holstein, Lower Saxony, Mecklenburg-Western Pomerania, Brandenburg and Saxony-Anhalt. Opened in 2008 in the region of Germany with the greatest concentration of storks, it offers nature lovers a wealth of excursion options in nature parks and biosphere reserves.
German Fairytale Route and Rhine Legends Route
The German Fairytale Route leads us to the Little Red Riding Hood country in Hesse, to Mother Hulda and to the Sleeping Beauty Palace. Starting in Hanau, the native city of the Brothers Grimm, it takes us more than 600 kilometres and ends at the Bremen Town Musicians. The Rhine Legends Route ('Rheinischer Sagenweg') is spookier. Created in 2005, its 586 kilometres follow the Rhine, Moselle, Lahn and Nahe rivers, where giants, highwaymen and unhappy virgins walk abroad along the river banks. Many of its fabulous locations can also be reached by boat.
German Manufactory Route
Would you like a souvenir that is hand-made in Germany? Covering almost 2,500 kilometres through all 16 states of Germany, the German Manufactory Route ('Deutsche Manufakturenstrasse') offers some astonishing insights into true craftsmanship. German artisans present their quality products and reveal a wealth of hand-made regional diversity at their exhibition workshops, backyard studios, factory lofts and farm shops. Strongly recommended for gourmets, who can exercise their taste buds on the many speciality producers from the Baltic to Lake Constance.
www.deutsche-storchenstrasse.de
www.deutsche-maerchenstrasse.com/de
deutsche-manufakturenstrasse.de