Pact between trading partners
Germany and Canada are edging closer together: the significance of the EU-Canada Trade Agreement (CETA).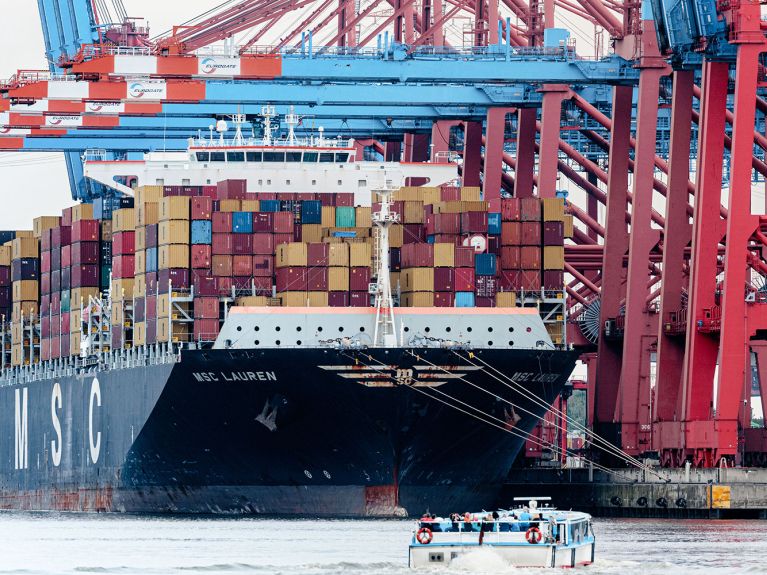 At the beginning of December 2022, the German Bundestag ratified the EU-Canada Trade Agreement (CETA), setting the course for bilateral relations between Germany and Canada.
What is CETA?
CETA, the Comprehensive Economic and Trade Agreement, is a free trade agreement between the European Union (EU) and Canada. The idea is that the reciprocal opening of markets and common regulations will help ensure prosperity on both sides of the Atlantic and make the process of globalisation more fair. Following lengthy negotiations between the EU and Canada, CETA already came into force on a provisional basis in September 2017. In the meantime, it has been submitted to the parliaments of the countries concerned for ratification. CETA will cut around 98 percent of all tariffs between the EU and Canada, which the EU Commission estimates could save companies 590 million euros in expenses every year.
What reception did CETA meet in Germany?
There was a great deal of discussion at the political level until recently – and the wide-ranging criticism and questions relating to matters such as legal security and environmental protection that have been raised in the public sphere continue. In response, Germany's Federal Ministry for Economic Affairs states: "CETA confirms social and environmental standards and protects special European and Canadian features and achievements, such as regional specialities, public services and cultural diversity." The legal protection that investors will derive from CETA is also controversial. The ministry does not see any risk that businesses could use CETA to bypass national law: "CETA will not restrict the legislative scope needed to protect the public interest, including national security, the environment and public health."
What does CETA mean for German-Canadian economic relations?
In April 2022, German foreign trade company Germany Trade & Invest (GTAI) concluded after conducting an analysis that Canada was not yet one of Germany's strategic trading partners. This could change now that CETA has been given the green light. Germany and Canada both hope that it will improve their market access to goods and services and open up new opportunities for trade and investment. Positive effects cited by the Federal Ministry for Economic Affairs include "more robust supply chains, better access to key raw materials, climate-friendly technologies and primary products, and ideally lower prices".