Transatlantic climate cooperation
The USA and Canada are important partners for Germany in the fight against climate change. A look at the current exchange.
03.05.2021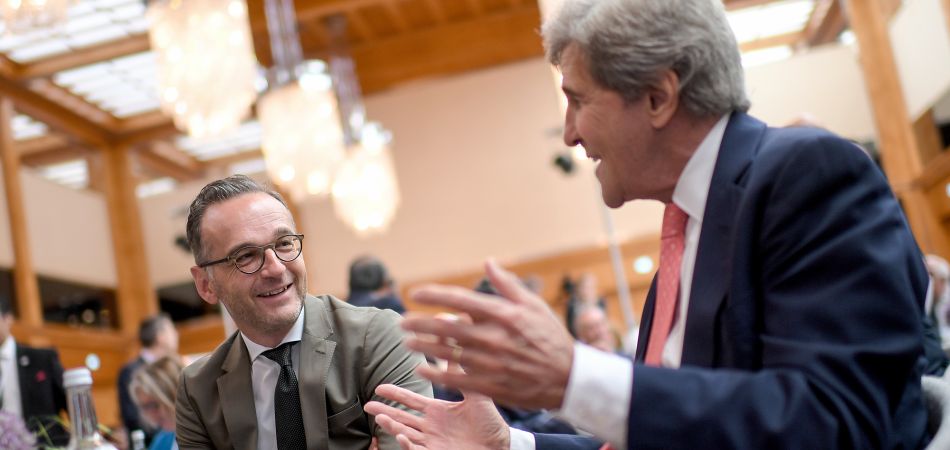 The climate summit convened by US President Biden in April 2021 emphasized the importance of international cooperation. Germany's cooperation with the USA and Canada on climate issues is an established exchange.
Why did Germany take part in US President Biden's climate summit?
By inviting 40 heads of state and government to the Leaders Summit on Climate, US President Joe Biden wanted to accelerate the fight against climate change. At the same time, he brought together the Major Economies Forum on Energy and Climate (MEF), the union of the 17 countries that are responsible for around 80 per cent of global emissions and 80 per cent of global economic output, and thus play a key role in climate issues. Like Canada, China and Russia, Germany is a member of the MEF. At the climate summit, Chancellor Angela Merkel referred to "Germany's binding climate protection law, which delineates the path to climate neutrality".
What do Germany and the USA have in common in terms of climate protection?
In 2008, Germany initiated the Transatlantic Climate Bridge, a project platform between Germany and the USA which has since then been promoting cooperation and the exchange of knowledge on innovative climate and energy policy. Stalled during the Trump administration, the exchange is now picking up speed. It was in March 2021 that Foreign Minister Heiko Maas first reported on talks with the team led by US Special Envoy for Climate John Kerry about "how we can revitalize the transatlantic climate bridge and bring our decision-makers, civil societies and the best scientists together". During the Leaders Summit on Climate, Chancellor Merkel emphasized that she was glad the USA was back in climate policy, because the world needed its participation.
How is Germany cooperating with Canada?
Since March 2021, Germany and Canada have been breaking new ground in the face of climate change: Federal Minister of Economics Peter Altmaier and the Canadian Minister for Natural Resources Seamus O'Regan have signed an agreement establishing an energy partnership. Altmaier lists the German-Canadian similarities: "We will both are getting out of coal-fired power generation, ramping up the production and use of hydrogen, relying more on CO2 pricing, and further increasing energy efficiency in the next few years. I see great opportunities for cooperation, especially in the hydrogen sector." O'Regan also emphasizes the importance of hydrogen production, stating that "We want to achieve net zero emissions by 2050, an economy that continues to create good jobs, and a low-emission future that leaves no employee behind."