New government climate envoy
Greenpeace chief Morgan is to become the German government's special climate envoy. Originally from America, she has lived for a long time in Berlin.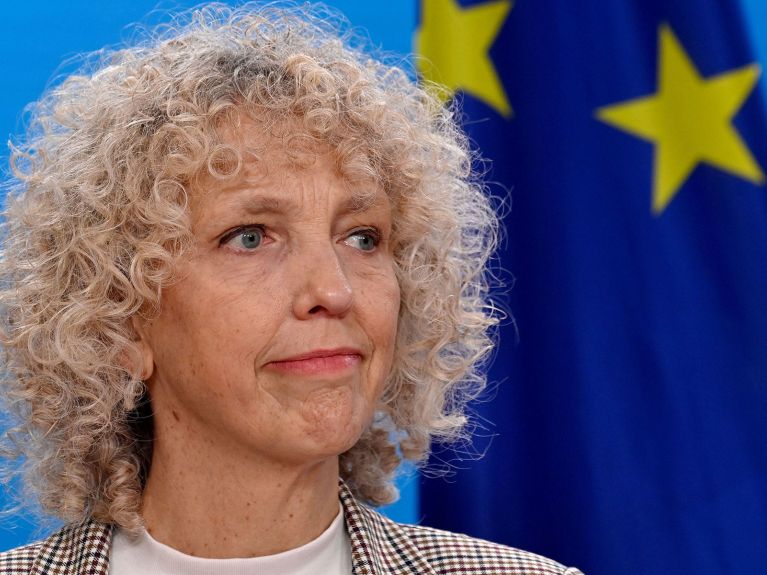 From head of Greenpeace to government: as executive director of the international environmental protection organisation, Jennifer Morgan has long been campaigning for more climate action; now she will be continuing this fight in Germany as the Federal Government's special envoy. From March 2022, the American will be responsible for international climate policy at Germany's Federal Foreign Office. Foreign Minister Annalena Baerbock described her as the "perfect candidate for the job": "I know of no-one else in the world who has her expertise, contacts and credibility in international climate policy." Talking about her career change, 55-year-old Morgan, who lives in Berlin and speaks fluent German, said she has been fighting for 30 years for "our planet and future generations, and I believe I can make good progress with this in my new role".
A life dedicated to protecting the climate
Morgan, who was born in Ridgewood in New Jersey in 1966, is one of the world's highest-profile environmental activists. She has taken part in every Climate Change Conference since 1995. Together with New Zealand's Bunny McDiarmid, she was appointed executive director of Greenpeace International in 2016 – putting two women at the organisation's helm for the first time.
Morgan also reported at the time how she had been influenced as a student by the book "Fighting for Hope" by Petra Kelly, who co-founded the German Green party. "I read the book through in one sitting", she recalls. After studying political science, German language and literature, and international relations in Bloomington and Washington, Morgan dedicated her professional life to protecting the environment and the climate.
Morgan initially served as coordinator for the Climate Action Network, a global umbrella association of environmental protection groups. Organisations she later worked for include the World Wide Fund for Nature (WWF). She has likewise had longstanding ties to German climate policy, having sat for example on a government advisory board.
International expectations of her shift to the German government are high. Former US Vice President Al Gore, who has championed climate action for decades, wrote on Twitter that Morgan has "dedicated her life" to this cause and is "especially well-suited" for her new job. Greenpeace Germany Executive Director Martin Kaiser declared: "Annalena Baerbock is making a promise to everyone who hopes for more action to combat the climate crisis that she will realign Germany's foreign and economic policy in the climate crisis."
Morgen wants to take German citizenship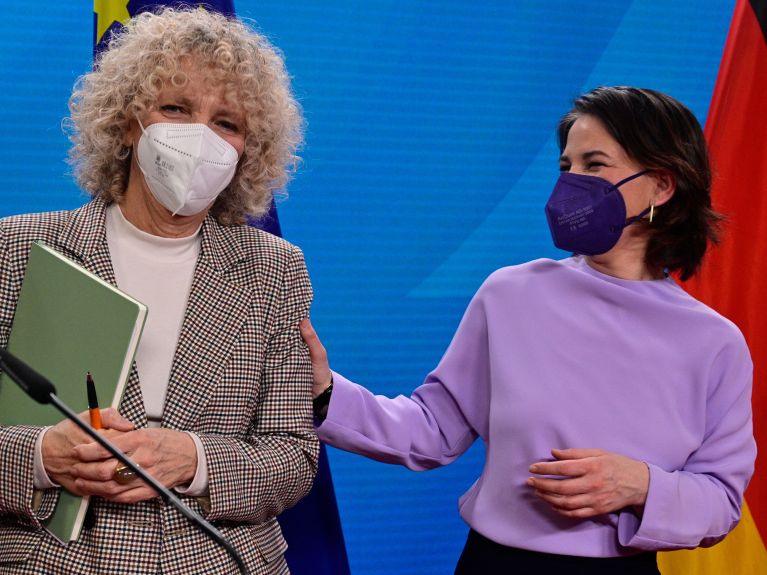 Morgan lives with her partner in Berlin and describes Germany and the country's capital as her "home". When she was presented alongside Foreign Minister Baerbock, she also said: "My political heart beats entirely for Germany."
Morgan will initially serve as special envoy for international climate action at the Federal Foreign Office. Once she has obtained German citizenship, she is to be made state secretary. She already applied for citizenship long before moving into active politics. Foreign Minister Baerbock is convinced that the new climate envoy will generate some vital impetus in future: "As helmswoman, Jennifer Morgan will guide our foreign climate policy and lead dialogue with civil society worldwide." (with dpa)