First female US ambassador
Renowned University President Amy Gutmann to become US ambassador in Berlin, the first woman to hold this office.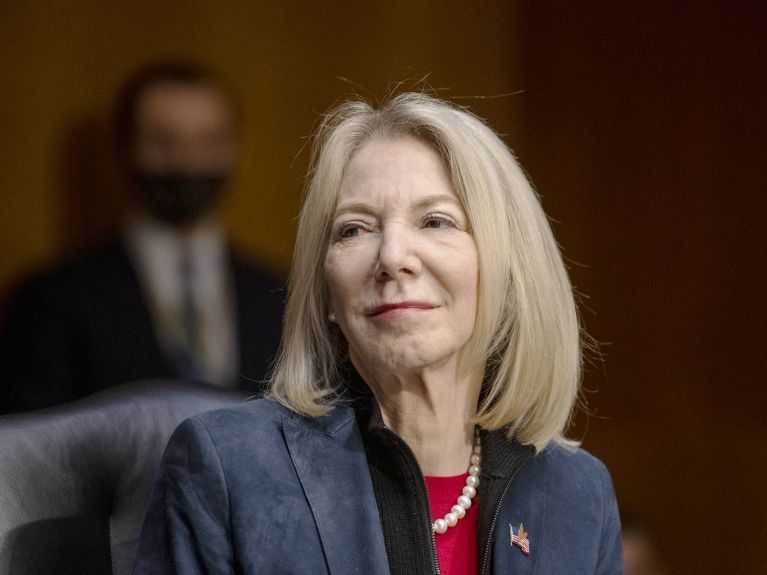 Following a long career at renowned universities in the USA, the American academic Amy Gutmann is to embark on a new chapter in politics in Berlin: from summer 2022, the 72-year-old will become the US ambassador to Germany. She will be the first woman to hold this office, which had previously remained vacant for almost two years. A political scientist nominated by US President Jo Biden, she has hitherto served as president of Pennsylvania University in Philadelphia.
Shortly after German Chancellor Olaf Scholz visited Washington in early February 2022, a US Senate majority confirmed the nomination of the multiple award-winning academic with German-Jewish roots.
An academic at the world's most renowned universities
Though Gutmann has no experience as a professional diplomat, she has enjoyed a long and highly successful career as an academic and university manager. She studied at the London School of Economics, obtained her doctorate at Harvard University and taught for many years at Princeton. She has been president of Pennsylvania University since 2004; like Harvard and Princeton, it is one of America's Ivy League universities. The first person in her family to go to university, one of the things Gutmann has campaigned vigorously for as university president is affordable education.
New US ambassador with German-Jewish roots
Gutmann's father is originally from Feuchtwangen in Bavaria. When the Nazis came to power in 1934, Karl Gutmann initially fled to India and later moved to New York, where his daughter Amy was born in the borough of Brooklyn in 1949.
Gutmann was also involved in politics during her academic career. For example, she chaired the Bioethics Commission when former US President Barack Obama was in office. Gutmann, who Joe Biden already nominated as US ambassador in the summer of 2021, will now be taking up this post – which has been vacant since June 2020 – in Berlin. Her predecessor Richard Grenell, who had been appointed by the former President Donald Trump, had resigned at that time.
Nearly two years later, he is now to be succeeded by a woman who has received the highest acclaim as an academic for years. In 2011, the magazine "Newsweek" named Gutmann one of the "150 Women Who Shake the World", while "Fortune" magazine rated her as one of the world's 50 greatest leaders in 2018.
(with dpa)