Getting off to a good start with your own business
Fancy working in Germany and setting up your own business? Our guide shows you how in 5 steps.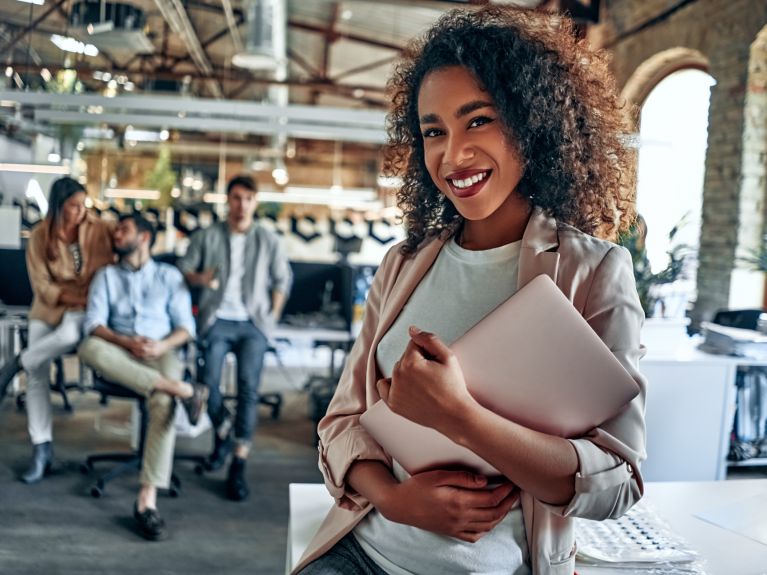 Step one: write a business plan
It's important to give yourself enough time to prepare well for self-employment. A business plan will help you to put the project into practice step by step and to convince potential investors or the bank of your business idea.
Step two: apply for a 'visa for the purpose of self-employment'
Citizens from EU member states plus Iceland, Liechtenstein, Norway and Switzerland don't need a visa to start a business in Germany. People from other countries who want to become self-employed need what is known as a visa for the purpose of self-employment. In this case, the residence permit is initially issued for up to three years. This permit can be renewed if the business idea is successful.
You can find information on how to apply at your nearest German diplomatic mission abroad. Processing a visa application usually takes two to four months.
Step three: seek advice on setting up a business
There are lots of advisory services in Germany that provide practical support for start-ups. For founders with a migration background, there are special advice centres on the business start-up portal, with various addresses they can turn to with their questions.
Step four: secure financing for your business idea
Capital is the financial cornerstone for putting your own business idea into practice. Equity capital plays a special role in this context. Ideally, your equity should amount to 20 percent of the total capital needed, as it serves as collateral for the bank and thus increases your chances of getting a loan.
Equity can include not only your own assets such as cash, savings and investments, but also money borrowed from relatives, for example.
Step five: launch the company in Germany
Before the company is founded, there are still a number of official procedures that need to be completed, such as registering the company with the Trade Office (Gewerbeamt), which then informs all other authorities and institutions, such as the tax office and the public order office. You can find a guide to the authorities here.
In addition, entrepreneurs must register their employees with the Federal Employment Agency and obtain various permits. You can obtain information on permits and authorizations from the responsible Chamber of Industry and Commerce or Chamber of Crafts.
You would like to receive regular information about Germany? Subscribe here: