Germany's best employer 2019
Two new rankings name the current top ten. One German company was particularly impressive.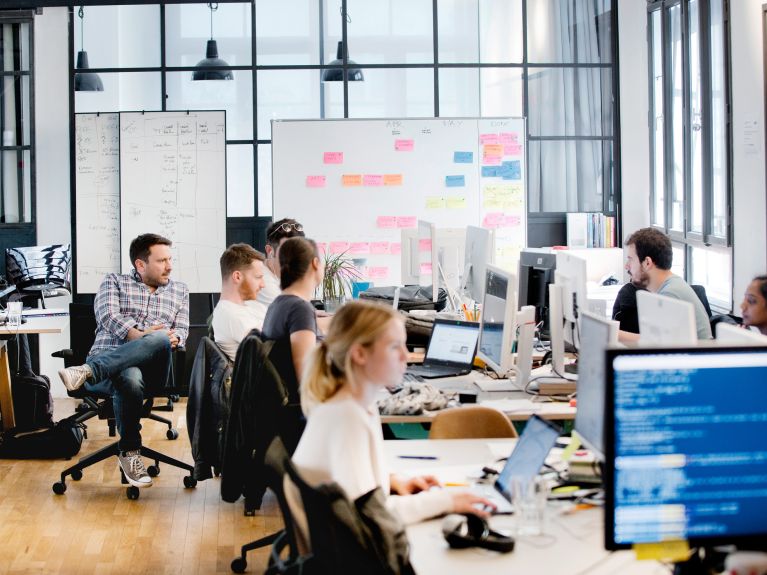 Where is the best working atmosphere, who offers the best opportunities for development, where can employees best reconcile work and family life? Every year two major rating platforms seek out Germany's best employers. These companies lead the rankings for 2019.
Kununu Ranking 2019
The Kununu employer assessment platform, which is affiliated with the Xing business network, evaluated over 143,000 employer reviews by employees and applicants for the 2019 ranking. The new frontrunner is the software company SAP. Newcomers to the top ten were the online payment service Paypal, the manufacturer of frozen food Frosta and the IT company Cisco Systems.
 
SAP
Google Germany
BMW
Paypal
Daimler
Bayer
Frosta
Adidas
Puma
Cisco Systems
Glassdoor Award 2019
Kununu's American rival Glassdoor, one of the largest job and recruiting websites in the world, also put SAP in the lead. Otherwise there are only two companies in its ranking that are also in the top ten at Kununu: the automobile manufacturers Daimler and BMW.
 
SAP
Infineon
Robert Bosch
Daimler
Capco
Fraunhofer Society
BMW
HelloFresh
MHP – A Porsche Company
Continental
 
You would like to receive regular information about Germany? Subscribe here: