Germany's best employers
These are the top companies in the current employer rankings.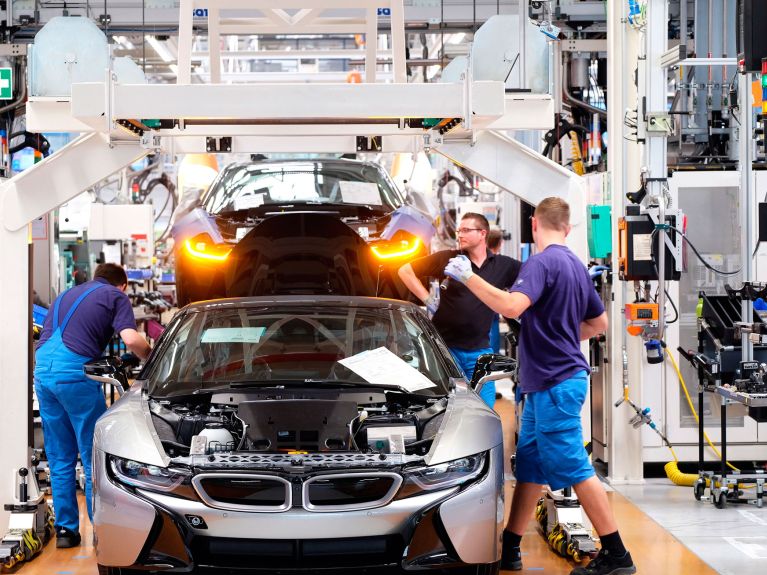 Which companies do people in Germany most like to work for? There are various employer rankings based on different methods. For example, some use evaluations that employees make on the Internet. Among others, the factors considered include work atmosphere, management culture, training and career opportunities. The most important question is whether employees would recommend their employer.
Kununu Ranking 2023
These are Germany's ten top companies in 2023 according to the ranking compiled by Kununu, the employer evaluation platform linked with the Xing business network. Kununu analysed 4.000.000 employer appraisals to produce its league table:
Astriol pharmaceutics GmbH
BettercallPaul GmbH
Anaesthesio
prismat GmbH
Dorow Clinic
tecis Finanzdienstleistungen AG
HAPEKO Hanseatisches Personalkontor
Wika
basecom GmbH & Co. KG
equal personal GmbH & Co. KG
Glassdoor Award 2023
The ranking produced by US competitor Glassdoor lists the following companies as Germany's ten best employers:
McKinsey & Company
Salesforce
Siemens Healthineers
SAP
Porsche
Forschungszentrum Jülich
Bosch
Roche
DLR - Deutsches Zentrum für Luft- und Raumfahrt
Infineon Technologies 
Glassdoor only evaluates companies with over 1,000 employees for which at least 20 appraisals were available on eight criteria.
Automotive companies are sought-after employers
As has been the case for years, the major automotive companies BMW, Audi, Daimler and Porsche are the most popular employers of choice among prospective engineers and economists at German universities. They are followed by Bosch, Airbus, Siemens and Deutsche Bahn. The consulting firm Trendence asked 7,520 students where they would be most likely to apply for a job.