Exemplary success
German companies that have achieved exemplary sustainability – as well as economic success. We present three very different examples.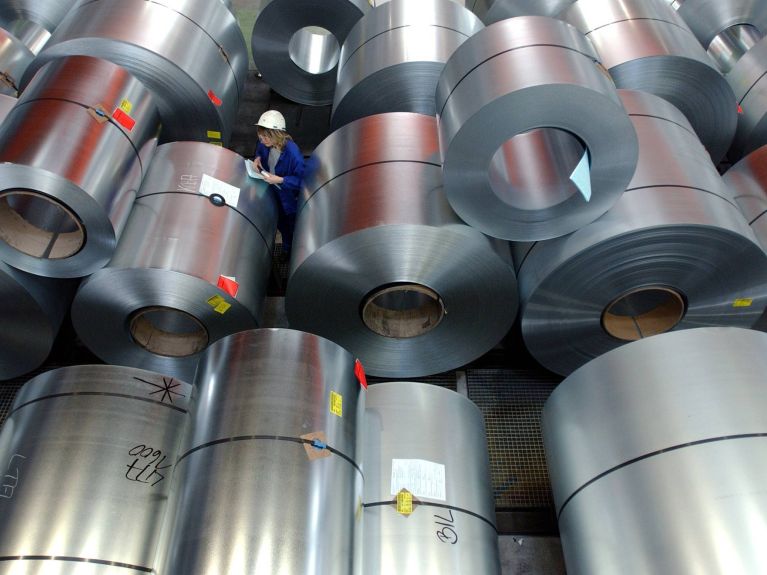 The future of industry lies in a sustainable economy. The only question is how to achieve this. These examples show how established firms from Germany are leading the way.
Vaude – thoroughly sustainable
For Vaude, a manufacturer of outdoor and sporting goods, sustainability is not a goal but rather, as the company's CFO Erwin Gutensohn puts it: "It's in our DNA." Which means that the principle of sustainability applies in everything the company does. Its headquarters in Tettnang not far from Lake Constance have been climate-neutral since 2012. Products are made of old car tyres or plastic waste, from waterproof trousers to bicycle panniers – and are also recyclable in their turn. When products are developed, one important objective is that they should be repairable. The firm voluntarily subjects its supply chains to the Fair Wear Audit. Vaude is also leading the way in other areas: 40 percent of its managers are women, working from home was common practice even long before Covid came along, and flexible working hours for the nearly 600 employees make it easier for them to combine work and family life. And what is more, the company shares its experiences: the Vaude Academy informs and trains other firms and organisations.
ZinQ – lasting sustainability
A circular economy is one of the buzzwords when it comes to sustainability. 50 percent of global carbon emissions are generated by the extraction and processing of raw materials. Reusing such material thus offers considerable potential savings. With its 1,700 employees, ZinQ from Gelsenkirchen specialises in galvanising steel to protect it against corrosion – which extends the life of such products to up to 100 years. As well as implementing other measures, however, ZinQ aims in its factories to achieve consistent reusability – creating a complete circular economy, in other words. A special technique is used to extract almost 100 percent of the zinc from old material. This allows ZinQ to save nearly 80 percent of the raw materials it needs in its production, as compared with conventional methods.
Schwörer Haus – building sustainably
Schwörer Haus was awarded the 2020 Baden-Württemberg Environmental Prize for Companies. The firm, which has 1,500 employees and builds around 100 houses per year in Germany, intends to be climate-neutral by 2022. It has its own biomass heating plant to produce electricity – the waste heat it generates is used to heat its own building as well as a neighbouring company, and also dries the construction timber in a sustainable manner. This timber is sourced within a radius of 60 kilometres. In addition, the houses that the company builds are energy-efficient – over the past twelve years, the energy consumption of an average new build has decreased by twelve percent.
You would like to receive regular information about Germany? Subscribe here: