Promoting sustainability worldwide
Germany's National Sustainable Development Strategy is aligned with the United Nations' 2030 Agenda. Three questions and answers.
29.05.2021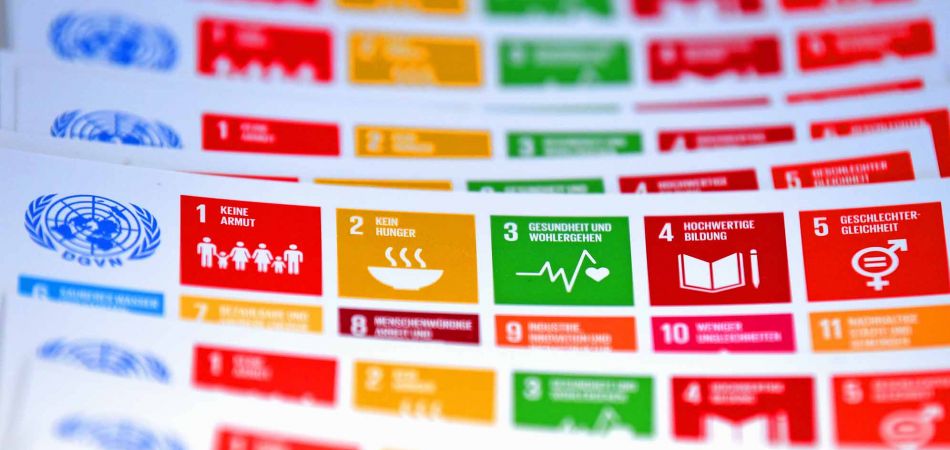 What are the goals of Germany's National Sustainable Development Strategy?
Quality education, climate action, gender equality – the goals laid down in the 2030 Agenda provide a framework for a sustainable future worldwide. Since 2016, Germany's National Sustainable Development Strategy, which was first adopted in 2002, has also been aligned with these goals defined by the United Nations. This is because the Federal Government firmly believes that global challenges can only be overcome by working together.
How successful is the Sustainable Development Strategy?
There have certainly been some successes, both in Germany and around the world. For example, the proportion of energy consumption that is generated from renewable energies has risen in Germany. Worldwide, access to a securely managed supply of drinking water has improved, and women are better represented in leadership positions. All the same, considerable challenges remain – and progress already achieved is at risk because of the coronavirus pandemic. The number of people suffering from hunger worldwide has increased recently, for instance. "That's why the Federal Government wants to step up the pace on its path towards more sustainability – both in Germany and in international cooperation", Federal Chancellor Angela Merkel writes in the foreword to the updated version of the Sustainable Development Strategy in 2021.
Who is working to implement the strategy?
Sustainability concerns us all. This is why not only politicians, but also business, science, associations, foundations, organisations and consumers are involved. The Council for Sustainable Development advises the Federal Government and promotes dialogue between everyone involved. Imme Scholz is the council's vice chairperson. Scholz believes that it is clear, especially against the backdrop of the coronavirus pandemic, that: "Germany's desire to pursue a global structural policy and thereby to shape international framework conditions such that they promote sustainable development is appropriate and necessary."
You would like to receive regular information about Germany? Subscribe here: