Creating equal opportunities
Germany's global commitment to equality and women's rights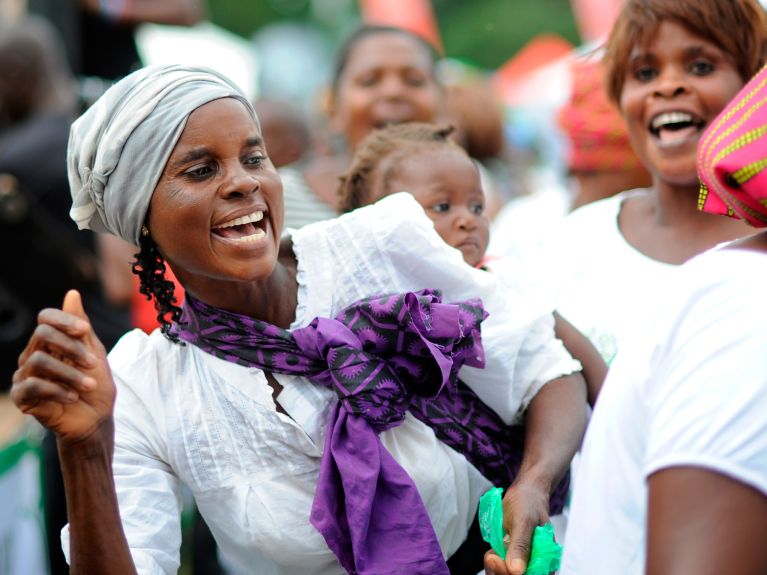 100 years ago, women in Germany won the right to vote. It was a milestone on the path to greater equality. Many women and girls around the world still have a long way to go to achieve equal participation. Traditional role models disadvantage them in training and in healthcare. Many are victims of sexual abuse, human trafficking, domestic violence, forced marriage and genital mutilation. The Federal Government is strengthening women's rights with numerous projects – and in the process is also pursuing unconventional paths.
What status does equality have in German development policy?
"Equal rights, equal obligations, equal opportunities and equal power for women and men" is a basic principle of German development cooperation. This commitment to equality runs like a thread through all areas of policy.
Quick facts
73
percent
of women in Germany are gainfully employed.
6.6
percent
is the amount that women earn less than men in Germany (adjusted gender pay gap).
47
percent
of women work part time, 13 percent of them involuntarily.
50.5
percent
of university entrants in Germany are women.
How can women's legal situation be improved?
Points of contact that provide advice and support are important. In Bangladesh, for example, Germany supports women's cafés for workers in the textile industry where women can discover how to assert their rights. Local initiatives are important partners – not only for education on women's rights in Nicaragua, but also for supporting displaced women in Colombia. In Afghanistan, Germany supports women's and girls' access to legal institutions: village assemblies and councils of elders are sensitised to women's rights, while public prosecutors and lawyers receive training in family and inheritance law.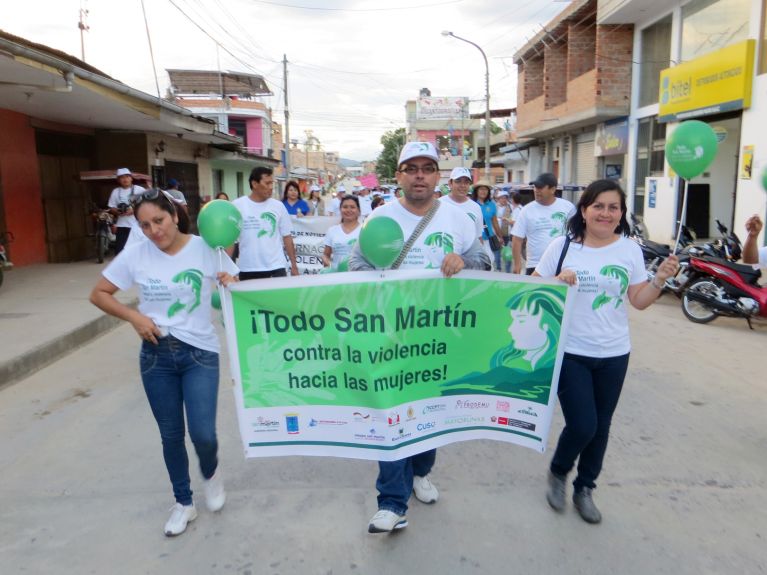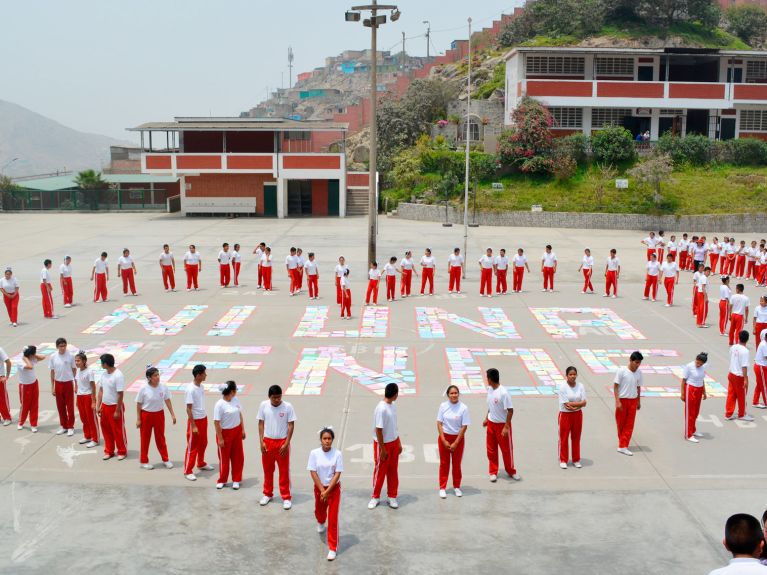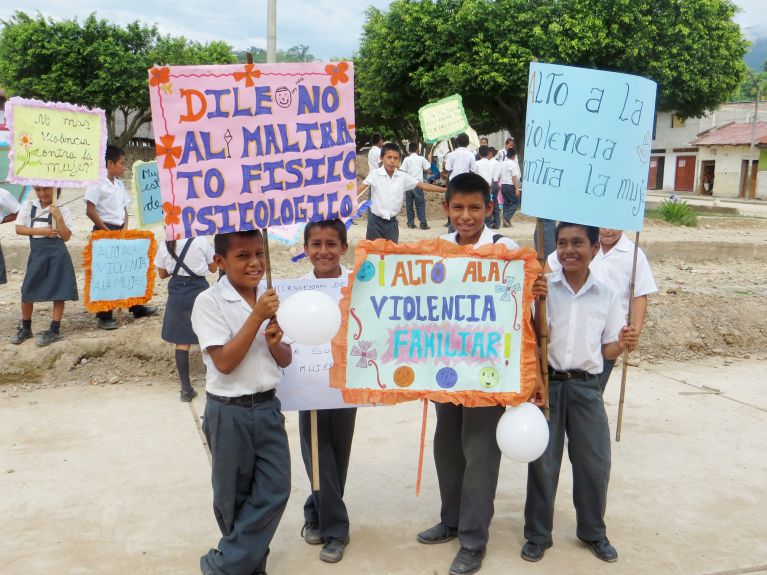 What helps stop violence against women?
Prevention helps best. It also forms the basis for Combatir la Violencia contra las Mujeres en Latinoamérica (ComVoMujer), a transnational project in Bolivia, Ecuador, Paraguay and Peru supported by the GIZ (Deutsche Gesellschaft für Internationale Zusammenarbeit). Roughly 30 to 50% of the women in the Andes region are affected by violence, primarily from their partner or ex-partner. The programme successfully involves boys and men. And it places great emphasis on education – with a teaching programme called Ruta Participativa – De salto en salto a la violencia ponemos alto. As a result, 17,000 children have been informed about the subject in a playful way and 1,800 learning guides trained. Over 400 companies in the region are implementing campaigns and training courses to combat violence against women. A collaborative project with Ecuador's largest telecommunications company has been especially effective. It gave rise to the Junt@s app, which enables women to alarm an emergency call centre at the press of a button.
Women are affected by discrimination on labour markets in over three quarters of all countries. How can we change this?
Women are often not allowed to take out loans or are disadvantaged by inheritance law. They work as small-scale entrepreneurs, household helps and street vendors more often than men and live in precarious conditions. On average they earn 17% less than men, but perform a larger proportion of the work. This is short-sighted in societal terms, because women invest 90% of their income in the education, health and care of their families. The figure among men is 30%.
Within the framework of its 2015 G7 presidency, Germany launched an initiative to strengthen women's economic position. The 2017 G20 summit in Germany also focused attention on equal rights: the 20 most important industrialised and emerging countries pledged to reduce the pay gap between women and men and eliminate discrimination at the workplace. They also agreed on a Women Entrepreneurs Finance Initiative.
Germany supports the Women's Empowerment Principles developed by UN Women and the UN Global Compact, a set of seven principles for business offering guidance on how to empower women in the workplace, marketplace and community.
What role do men play?
The Federal Government strategy actively involves men in key positions – fathers, religious leaders, parliamentarians and entrepreneurs – in change processes. They can influence opinions because of their special status. One example here is the dialogue with Islamic leaders that Germany supports in Mauritania: as a result, they have issued a fatwa, a religious legal opinion, against genital mutilation. An enormous advance.
Many educational projects want to challenge role models. How can that be achieved?
In Nepal, for example, the Federal Government is supporting the reintegration of former male and female combatants. They are being trained in occupations that do not correspond to traditional role models. Men are learning tailoring, while women are working as electricians. A total of 14,000 people have received training, and 72% of the female participants have improved their economic situation.