"At the halfway point, but not halfway there"
The picture for the 2030 Agenda is sobering at the halfway point, says the expert Axel Berger. "If the will is there, however, we could still achieve our goals in many areas."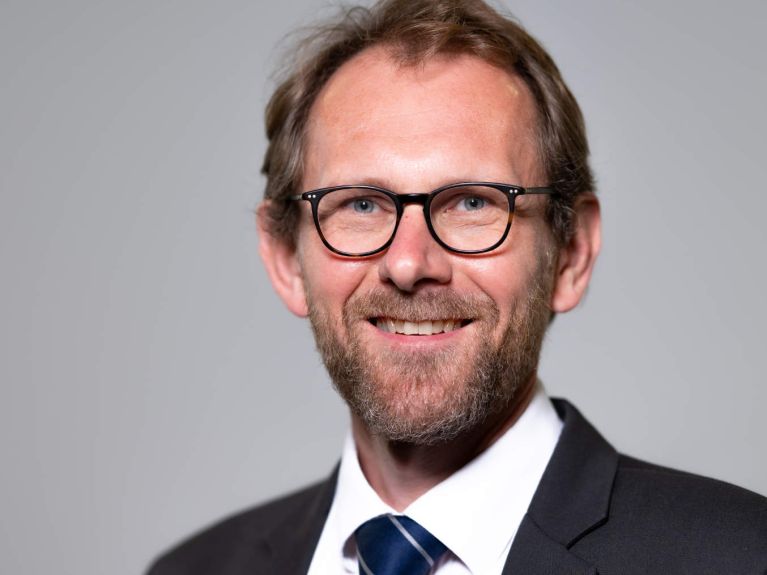 Mr Berger, what progress has been made with the2030 Agenda at the halfway point?
It's true that we are at the halfway point, but we are not yet halfway there. This applies to nearly all the Sustainable Development Goals, as well as to many of the indicators that were defined for the goals. According to the SDSN Sustainable Development Report, only 18 percent of these indicators show that we are on track to achieve the goals by 2030. That is a sobering conclusion, which of course has to do with the multiple crises that we are experiencing at present. What the projections also reveal, however: If the will is there, we could still achieve our goals in many areas. 
In July 2023 you were in New York to attend the High Level Political Forum in preparation for the UN SDG Summit in September. What was the mood there?
There was a considerable sense of disillusionment. And great pressure in terms of low-income countries' expectations that financial pledges should now be kept. At the same time, it is becoming increasingly clear that we should not only be expecting countries to take action. Very many cities and regions are also compiling voluntary reports of the implementation status of the SDGs. This reveals considerable dynamism and a strong determination to realise the 2030 Agenda. 
What role does Germany play here?
As a leading regional power, Germany will be crucially involved for example in pushing forward the European Green Deal and thus Europe's path to climate neutrality. In addition, Germany – together with Namibia – is the co-lead of the Summit of the Future in 2024. The summit will play an important role among the various international meetings determining the further development of the SDGs.
The political scientist Dr Axel Berger is interim deputy director of the German Institute of Development and Sustainability (IDOS) and executive director of the Sustainable Development Solutions Network (SDSN) Germany. Funded by the German government, this network combines findings from science, business and civil society.